Phil Mickelson Remains Unfazed By Hurdles Ahead of Ryder Cup Qualification
Published 08/27/2021, 2:04 PM EDT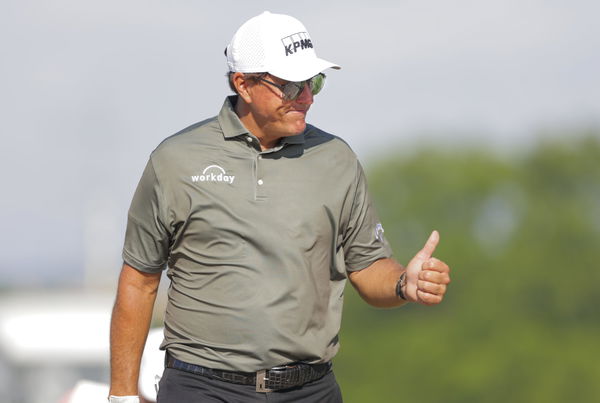 ---
---
The golf season is often packed with countless events in one year, all leading to the Tour Championship and Ryder Cup in the end. The results remain unpredictable, one golfer winning one moment, another the next. The race to the championship and Ryder Cup is tough, with only a select few making it to the final stage. Phil Mickelson – a six-time major winner – might not make it to either of the two above-mentioned events.
ADVERTISEMENT
Article continues below this ad
The 51-year-old is the oldest out there to win a major championship and remains optimistic about his approach. In theory, if he has three amazing rounds, Mickelson could play at the Tour Championship with a top-four finish.
ADVERTISEMENT
Article continues below this ad
Will Phil Mickelson play the Tour Championship?
As the BMW Championship began, Mickelson entered at the 70th spot, the last of the lot to make it to the playoff's second event. Later, as per the format, only 30 people move to play the Tour Championship. However, if he makes the Tour Championship, Mickelson thinks he can maybe also get selected for the Ryder Cup.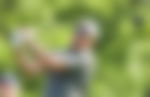 He spoke about a realistic chance, which solely depends on his performance. "Well, the only way for me to have a realistic chance of being picked is to get into the Tour Championship and then play well in the Tour Championship," Mickelson said. "That means I've got to finish top probably three, I'm guessing; I'm not really sure of the math. I mean, I'm not going to say — I'm certainly a long shot, I would say, but I'm starting to play well, and if I can put together three good rounds, you never know". 
He admitted that he played 'OK', and had a good start. He will look to hit the ball better and will look to make most of the remaining three days in Baltimore. In addition to that, he stated that he has not been playing the best, and aims to shoot "mid-to-low 60s and get right back in it".
However, Mickelson is not thinking about the Ryder Cup as of now, even though he loves to be a part of it.
He has missed the cut nine times this season but has also won the PGA Championship.