Phil Mickelson Who Lost Over $40 Million in Gambling Once Revealed the Real Reason Behind Him Playing Wager in Golf
Published 08/26/2022, 7:45 AM EDT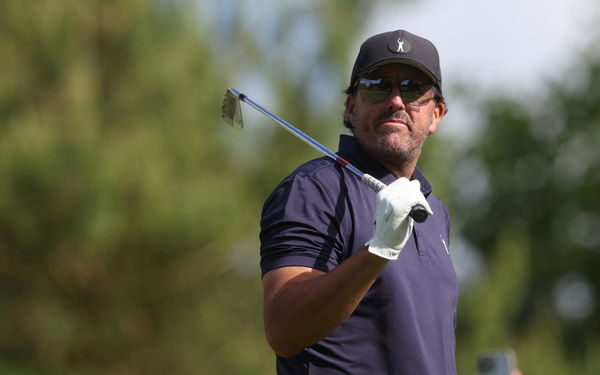 Ever since his debut, Phil Mickelson has successfully managed to position himself as one of the biggest names in the sport. With ample experience and an aggressive style of play, it goes without saying that the American is well versed in his game.
ADVERTISEMENT
Article continues below this ad
Going back in time to 2003, Mickelson suffered a slight drop in his form. Not winning a single tournament, he finished outside the Top 30 in the money list for the first time in his career. In his quest for victory, the former World No. 2 indulged in a conversation with a media house. During the conversation, he opened up about the reason for his inclination towards two of the betting forms of golf – Hammer and Skins.
Phil Mickelson reasons his love for Hammer and Skins
ADVERTISEMENT
Article continues below this ad
Often referred to as the game of the rich, golf is not new to betting. Ever since it came to limelight, golf has rightly walked hand in hand with the concept of betting. It has also been the primary reason for the coming up of betting game formats such as Hammer and Skins.
Going by the definition, Hammer and Skins are forms of golf having a certain amount of bet on every hole in a game. While Skins has a fixed monetary value for each hole, Hammers, on the hand, has an appreciable value depending upon the player's position.
Considering Mickelson's addiction to gambling, it is largely assumed that the monetary part has been the primary reason for him loving the two concepts. It is reported that Mickelson once also suffered gambling losses of over $40 million. However, instead of the monetary part, it was understanding the importance of each putt that inclined Mickelson towards these forms of betting.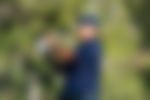 During the conversation, he started by asserting, "The reason we play Hammer or play Skins is because each putt matters…It gets us in a frame of mind that each three- or four-footer makes a difference," he further added.
ADVERTISEMENT
Article continues below this ad
Similar to every sportsperson, golfers also undergo moments of pressure during tournaments. While players opt for different ways to handle this pressure, for Mickelson it was Hammer and Skins that helped him. Going ahead in the conversation, he further opened up by saying, "It gives us a chance to prepare for the pressure that we will feel during the tournament."
The game of Hammer allows an opponent to double the bet when in a scoring position. Something that rightly gives an added importance to each shot in the game. Elaborating on it, Mickelson ended by asserting, "Hammer allows you to double the bet. It makes each shot critical."
ADVERTISEMENT
Article continues below this ad
Watch this story- Phil Mickelson Once Made an Honest Confession About Tiger Woods
Following Mickelson's views on Hammer and Skins, what are your opinions about it? Do let us know in the comments below.
Edited By: Manaal Siddiqui