'Poison'- Golf World Reacts to Brooks Koepka's Ryder Cup Announcement
Published 09/17/2021, 7:30 AM EDT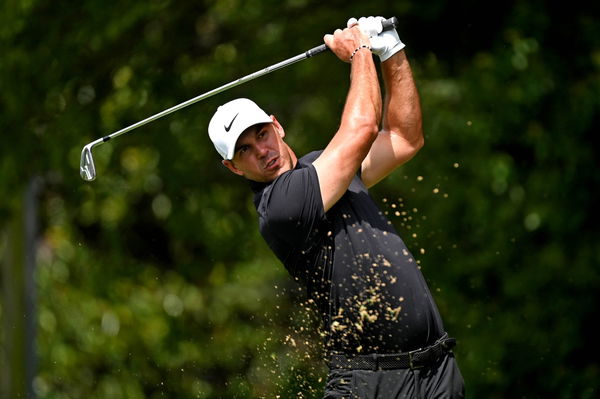 ---
---
The 43rd Ryder Cup is just a few days away. Team USA is all set to play Team Europe at Whistling Straits in Wisconsin, and the competition will be challenging than ever. The U.S. is looking to bring back the trophy to American soil, but there was uncertainty around Brooks Koepka playing this time owing to his wrist injury. 
ADVERTISEMENT
Article continues below this ad
Brooks Koepka is an experienced Ryder Cup campaigner who has played in two editions before. While he doesn't boast an impeccable record, a big-game player like Koepka is integral to any squad. 
However, Brooks Koepka cited injury concerns when he withdrew from last season's Tour Championship. He had injured his wrist by hitting a tree root which placed him on the questionable list for the Ryder Cup. 
ADVERTISEMENT
Article continues below this ad
Brooks Koepka provides an update on Ryder Cup return 
All along, there were speculations if Brooks Koepka needs to be replaced. Fans were naming their best picks, but none of that is required anymore. Through a recent statement, Koepka confirmed that he's fit and will be at Whistling Straits this year. 
"I'll be there. I'm good to go," Koepka told Golfweek. "I'm feeling good. Been doing my rehab, doing everything I need to do to be ready for the Cup. I'll be there ready to play."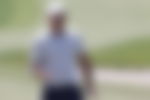 "When I hit the root I thought it was a stinger and my wrist was feeling weird. I lost feeling to my elbow for a bit. Feeling came back from my elbow to mid-forearm two minutes later, but from mid-forearm to hand was kinda numb," he added. 
However, the MRI results did not reveal too much damage, much to Koepka's relief. The four-time major winner just needs to follow some basic recovery process to get back on track. 
How did the Twitter world take in Koepka's news? 
Naturally, there were mixed opinions. Brooks Koepka caused a stir when he made some bold comments about the Ryder Cup last week. The 31-year-old spoke about the chaotic atmosphere of team events and how it affects individuals like him. A lot of fans were unhappy with his statements. 
This is why the US loses, between Koepka and DeChambeau the team has players who don't want to be there. Bring in Na and Reed to play, they aren't as talented but want to compete for the country and have fire.

— Jerry Seddon (@jls1968) September 16, 2021
Why doesn't he just take the week off? Seems like the whole thing's a bother to him. With his injury, his attitude, and his baggage, both he and the USA would benefit from his absence. Brooks, take the week off and stay off social media till its over.

— John Sterling (@JohnSte08467349) September 16, 2021
It doesn't matter. Brooksy is poison. Europe will win against the privileged, spoiled US team. There is no I in team.

— Phil Roberts (@proberts01) September 16, 2021
Thats 2 bad. We have 2 automatic qualifiers that only care about themselves and not on the team and the honor it is to male it. Both should drop out so 2 that want to be there can be.

— scott (@scott62766380) September 16, 2021
In an selfish sport this guy is in a league of his own.

— TheBigGuy (@TheBiggggGuy) September 17, 2021
I'd say that's a positive for Team Europe… He's proven to be disruptive for the team room and disinterested in the event.

— James Harvey💙 (@harvey785) September 17, 2021
ADVERTISEMENT
Article continues below this ad
"Oh good! That's awesome news for team USA camaraderie!" — said no one ever

Koepka will either:
a) Withdraw during the tournament due to another injury, leaving the team short-handed
b) Complain that there are too many fans near him

— Mick (@mickmass7) September 16, 2021
Watch This Story
What do you think? Will Brooks Koepka prove to be a valuable addition to the U.S. Ryder Cup team or will it all backfire?
ADVERTISEMENT
Article continues below this ad