Prominent Golf Reporter Reveals the Roadmap for the PGA Tour to Tackle the LIV Golf Invitational Series
Published 06/17/2022, 11:50 AM EDT
The PGA Tour is the ultimate circuit in men's golf. It has been dominating the golfing world since its inception in 1968. However, this US-based tour is facing a challenging time as the Saudi-backed LIV Golf has posed a threat by introducing a rival league. Hence, there is an enormous fallout between the PGA Tour and the LIV Golf. 
Meanwhile, prominent golf reporter Alan Shipnuck has been in the headlines since February 2022. He published Phil Mickelson's comments about the PGA Tour that shook the entire golfing world. Hence, Alan shared his thoughts on the PGA Tour vs. LIV Golf saga.
ADVERTISEMENT
Article continues below this ad
How can PGA Tour protect itself from the rival leagues?
PGA Tour is the pinnacle tour in the golfing world. Every golfer dreams of competing on the American Tour. However, the lack of evolution and emergence of the Saudi-backed league has got the tour in a challenging situation. Hence, they should assess things and reinvent themselves before the LIV Golf or other rival leagues exploit the tour's limitations.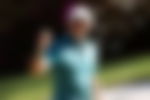 "The fact is the PGA Tour has gotten very fat and happy and complacent because they've never had competition, really," believes Shipnuck. "And this is now serious competition and may force the tour to modernize its product." 
Furthermore, Alan says the US-based Tour should build better golf courses and improve its broadcasting coverage. "Better golf courses, more interesting formats, more dynamic TV coverage, really embracing social media, which they've always been terrible at." So, Alan believes the PGA Tour needs to re-brand and reinvent itself to cut down the threats from rival leagues.  
How LIV Golf is attracting golfers?
ADVERTISEMENT
Article continues below this ad
The primary source of attracting top golfers is offering them an enormous paycheck. Additionally, the events will be of only 54-holes with no cut. Hence, all the golfers will receive a share of the mammoth prize money purse.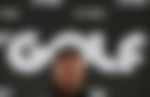 Moreover, the format has both individual stroke play and team events that try to make things interesting. Furthermore, golfers believe they will have fewer events to compete in, which gives them much-needed time to spend with family and friends. 
ADVERTISEMENT
Article continues below this ad
Hence, golfers like Phil Mickelson, Dustin Johnson, Patrick Reed, and Bryson DeChambeau joined this league. However, the PGA Tour has suspended their membership, making them ineligible to compete in any Tour events. 
 Watch This Story: Tiger Woods vs Oprah Winfrey Net Worth Comparison