'Pure Jealousy': Paige Spiranac's Funny Take on the Latest Ball Rollback Controversy Gets Huge Thumps Up From Fans
Published 03/16/2023, 5:30 AM EDT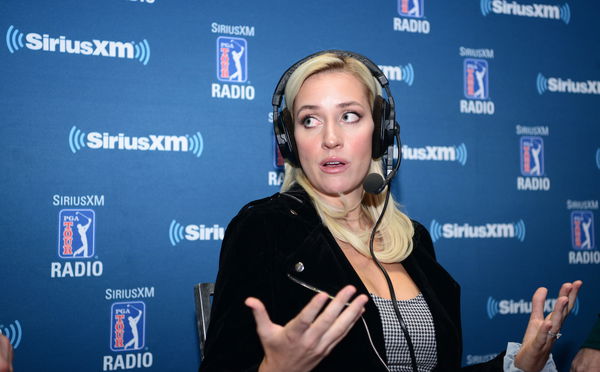 The former professional golfer, Paige Spiranac, finally spoke about the USGA R&A ruling. But in her way. In case you missed it, two of golf's governing bodies, the USGA and R&A, have confirmed plans to roll back the golf ball. They want to reduce hitting distances beginning in January 2026. As coins have two sides, so does this situation. Some are in favor, some are not. But what does Spiranac have to say about it? And are the fans on board with her point of view?
Paige Spiranac puts forward her views, the golf world reacted
In order to address the effects of distances, the newly proposed Model Local Regulation (MLR) allows tournament organizers to demand the use of golf balls that have been tested under modified launch conditions. Golf balls would be restricted to not fly farther than 320 yards under the proposal's "Overall Distance Standard," which they have set at 317 yards. If put into practice, this would only be used in "elite competitions" and would not affect amateur golfers.
ADVERTISEMENT
Article continues below this ad
Spiranac has always been vocal about her views on any topic in sports and not just golf. And she has done it again. In the latest tweet referring to the latest ruling, she said, "Golf is weird. Let's not have the guys on tour wear shorts but instead make the golf ball go shorter." The internet queen has always disliked the dumb rule of Golf and has questioned the new ruling proposal again. However, the golf world had mixed reactions to it.
Next thing you know they will not let me kick the ball a few feet if I land behind a tree!

— MeMyself❤️🍄❤️🍄 (@SunshineManJM) March 15, 2023
There are so many things that can be done to protect a course from bombers and they should do that. More rough , trees , bunkers , tougher pins etc

— John Russell (@JohnRus99074876) March 15, 2023
I don't agree with making the golf ball shorter. Lengthen the rough and tighten the fairways. Let's see how they score then.

— tuna (@tunas1355) March 15, 2023
Never understood why men can't wear shorts. It's ridiculous. Us Brits wear shirt all year round

— Dan Baker (@bakes1311) March 15, 2023
Don't like it, but can appreciate how LIV might exploit the gaps in PGA.

— Michael Nadler (@mlnadler) March 15, 2023
It's pure jealousy from short hitters. That's all.

— Obo Ph.D (@OboTheHoboFLFOD) March 15, 2023
Shorts are waaay too revealing

— Jake W (@Jwildabeast86) March 15, 2023
If they want it to be fun at least let them wear Bermuda shorts while playing the Bermuda open, don't you think?

— Lew Klein (@lewpy) March 15, 2023
ADVERTISEMENT
Article continues below this ad
Some fans explained the ruling concept, whereas others questioned her views. On the other hand, some golf fans had suggestions like, "Or tighten courses up to make them think a way around a course. But maybe they'll complain like they did when they played Merion." Rather than golf balls and shorts, this could be the change sports needed, as stated by the fan. But will it be worth it? This year has been about changes and no wonder many more might be on the way.
Bryson DeChambeau is also the unhappy one
The golf beauty is not the only one against the new golf ball ruling. LIV defector Bryson DeChambeau is also not on board with the ruling. We know his physical strength and massive personality always strikes the ball that goes a long distance. He expressed his views and said, "It's a great handicap for us guys that have worked really hard to learn how to hit it farther. Look, if they do it in a way where it only affects the top end, I see the rationale. But I think it's the most atrocious thing that you could possibly do to the game of Golf."
ADVERTISEMENT
Article continues below this ad
Watch This Story- Brooks Koepka Pays the Price for His Controversial $100M Decision by Destroying His 10-Year Legacy Forged Meticulously
Do you agree with Spiranac's tweet? Or do you agree with the golf world's reactions? Let us know in the comments below.
Edited By: Akash Pandhare