Rare Picture: Tiger Woods Gets Baseball Batting Tips From MLB Hall of Famer
Published 10/31/2021, 2:37 PM EDT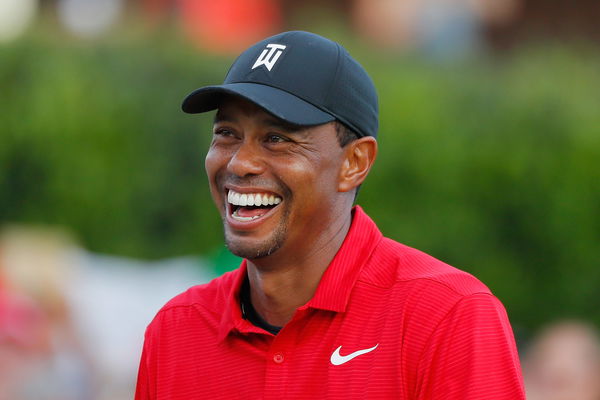 ---
---
Some sports stories are known to the world. A few others get passed around, surfacing when no one expects them to. It creates an even bigger impact when legends like Tiger Woods and Ken Griffey Jr. are involved.
ADVERTISEMENT
Article continues below this ad
Both icons have enjoyed their own fame and success, one headed to the Hall of Fame, and one already inducted. A throwback photo was recently shared online, which drew in people almost instantly.
 

View this post on Instagram

 
ADVERTISEMENT
Article continues below this ad
What was in the Tiger Woods-Griffey Jr throwback photo?
In a post shared by breezy golf, Woods and Griffey are featured together at batting practice. What's amazing, is that it's an image from the 90's baseball and golf fans all over the world are marveling at the new photo.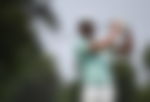 The image itself features the PGA Tour icon to the left with a backward hat, and Griffey to the right. While the 15-time Major Champion was looking somewhere off-camera, the 13-time MLB All-Star seemed to be in mid-conversation, pointing towards something.
I worked in the Royals clubhouse in the 90s . Tom Watson and Fred Couples came by one afternoon at the invite of George Brett. Both Tom and Fred hit bp pitches over the fence in left field. It was amazing

— CiscoKid (@CiscoKid2028) October 28, 2021
I wonder how this is not a baseball card yet. People would freak out to have them together on a Topps card.

— Daniel LaTurner (@danla42) October 29, 2021
I was at this game and watched this batting practice! This was in Minnesota

— Matt Field (@mattfield78) October 29, 2021
Certainly, the fans are elated to see the two legends in one frame. It's surely like an NFT alert to some.
When was the photo taken?
While the image in question surfaced recently, the memory was actually shared years ago by MLB league. Evidently, in 1999, Woods had some leisure time and ended up spending it with his friend and neighbor Griffey. Woods took to the field when the Seattle Mariners were in Minneapolis to play against the Minnesota Twins.
The picture MLB shared had Woods shaking hands with Jay Buhner, while Griffey smiles.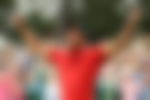 Woods' BP was not the best either. While Woods did practice with Griffey and the Mariners, wearing their own windbreaker, he had a tough time hitting the ball. He took around 25 swings, managing to hit only three to four in outside the infield. He did end up hitting one pitch deep center.
ADVERTISEMENT
Article continues below this ad
Looking back, the Mariners did lose the game, Griffey having one single and two RBIs. He retired in June 2010.
Watch this story: Tiger Woods vs Wayne Gretzky Networth Comparison
Where is Tiger Woods now?
ADVERTISEMENT
Article continues below this ad
Woods, who was in a one-car crash back in February, has been sidelined for months. He has been away from the limelight, seldom spotted out in the public. Recently, he attended a golf event with his son, appearing without crutches for the first time.
So what do you say, should Tiger again find an excuse to show up in a baseball game? Help us know in the comments below.