READ: Bryson DeChambeau Gets Philosophical While Responding to a Simple Question – 'I'm Turning a Bit of a Page in My Life, in My Chapter and My Book'
Published 01/14/2022, 8:30 AM EST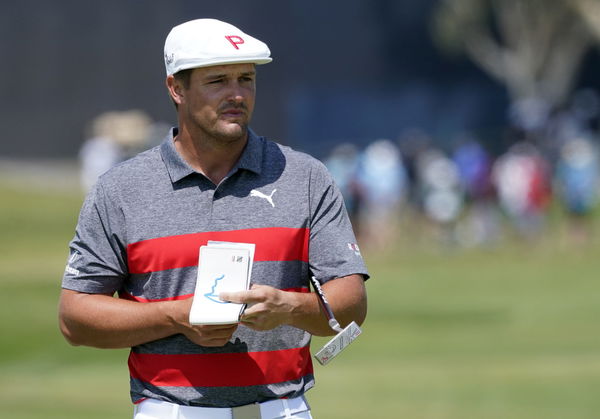 It is natural for a human to have a philosophical side. But, what if somebody becomes too philosophical over a simple question. This exactly is what had happened to Bryson DeChambeau in a recent interview.
The 28-year-old holds the 8th rank in the Official World Golf Ranking list. He won eight PGA Tour victories, including a major, since he joined the Tour in 2017.
ADVERTISEMENT
Article continues below this ad
Bryson changed his style and his physique in the pandemic break. This change brought DeChambeau his first major win at the 2020 US Open.
Dylan Dethier of Golf Magazine had the opportunity to interview DeChambeau recently. When the interviewer asked Bryson what made him change his driver cap to a normal cap, his answer was exceptional.
Bryson DeChambeau becomes philosophical over a hat!
Dylan Dethier shared a segment from his interview with DeChambeau on Twitter. It contained a philosophical take on why Bryson DeChambeau changed his hat in the last couple of tournaments. 
"I feel like I'm turning a bit of a page in my life, in my chapter and my book," said Bryson. 
Watch This Story: Reports Provide Disappointing Update on Tiger Woods Return
He continued, "As I have always said, I'm always evolving and changing and growing and adapting. It's just another one of those things."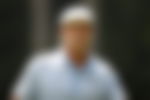 Bryson further added that he will choose the hat according to his mood for that week. He thinks that this behavior will make the reporters and viewers on edge. 
After DeChambeau answered, Dethier couldn't help but ask whether he was still talking about the hat or not. The young golfer replied to this, "Yeah."
Fans reactions to Bryson DeChambeau's hat philosophy
As soon as Dethier posted the interview section on Twitter, fans flooded the comment section with hilarious replies.
I wish the followup would've been "okay I really don't care that much just doing my job"

— JacksonTweetin (@JacksonTweetin) January 13, 2022
ADVERTISEMENT
Article continues below this ad
I can't believe I spent 13 seconds reading that. I'll learn and evolve too, I hope.

— Frozen Fairways (@GolfUpNorth) January 13, 2022
Glad you got the clarification, his explanation was so Bryson.

— In the Footsteps of Giants Podcast (@ITFOG_podcast) January 14, 2022
ADVERTISEMENT
Article continues below this ad
Bryson is an exceptionally talented golfer. But nobody knew how philosophical he could get until this interview. What do you think of his answer? Let us know!