Ready for War, Furious Phil Mickelson Takes It Personal Years After Tiger Woods Drew First Blood With a Common Enemy
Published 05/29/2023, 4:12 PM EDT

Follow Us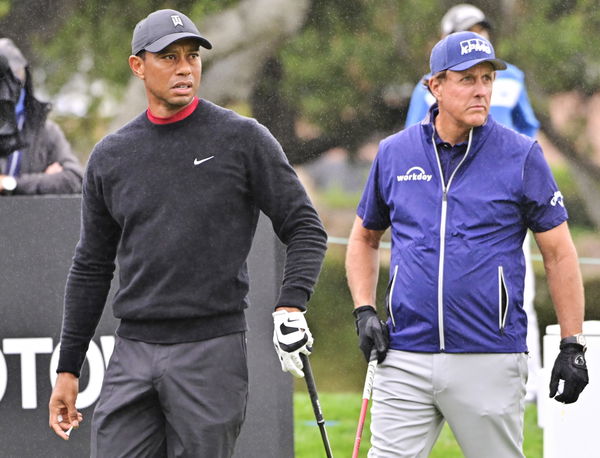 In sports, rivalries often ignite passion and fuel the flames of competition. They create legends and stories that captivate audiences for years to come. In golf, few rivalries have been as intense and enduring as the one between Phil Mickelson and Tiger Woods. This time, however, the two rivals have joined hands!
America's Favorite Video Today
In a stunning turn of events, Mickelson has reignited his fiery spirit, confronting the lingering scars of a bitter past. As the golfing world buzzes with excitement over the recent LIV Golf events, Lefty's emotions are running high as he confronts the ghosts of an old feud—ghosts that Woods was the first to go to war with!
Who is Phil Mickelson's and Tiger Woods' common enemy?
ADVERTISEMENT
Article continues below this ad
A decade ago, Tiger Woods was involved in an intense feud over a penalty controversy! On the other end of the battlefield was none other than golf analyst Brandle Chamblee. Their war began with a penalty controversy and ended with the CBS analyst publicly apologizing to the golf legend. And although one would think that there's a lesson to be taken away from it all, it seems like Chamblee hasn't learned it. Recently, he went after yet another golf legend, Phil Mickelson. And the LIV golfer is now ready and loaded for a war!
Surprisingly, the now-trending Mickelson vs. Chamblee war didn't start off with Lefty. It began with Brooks Koepka's coach, Claude Harmon III, trying to take down the analyst when he publicly declared that Brooks didn't deserve a spot in the prestigious Ryder Cup. The 6-time major winner then stepped in and supported the coach, and within hours, he had taken over the fight, matching Chamblee word for word!
Just like Woods was all those years ago, Mickelson too was frustrated with the former Tour star taking shot after shot at him and at LIV. "I'm done taking his s–t," he wrote on Twitter. "I know it's stooping to his low level, but the 37th personal attack on me is the last one without responding."
Brandel sits on his golf channel set tearing everyone apart with no one challenging him. I'm done taking his $h!t quietly. I know it's stooping to his low level but the 37th personal attack is the last one without responding. Maybe Eamon lynch can come to his defense again.

— Phil Mickelson (@PhilMickelson) May 27, 2023
The war between the two went on for days, and although Mickelson didn't take a page out of Woods' book and threaten to sue the analyst, he did the next best thing: took him to the court of the public. And eventually the LIV golfer saw himself get blocked by Chamblee, who perhaps isn't used to being on the battleground with such a lively opponent who refuses to back down. Then again, he had met one 10 years ago, and it had ended far worse for him back then!
Tiger Woods brutally took down Chamblee
Although Chamblee highlights with Mickelson are the talk of the golf town now, back in 2013, it was a completely different narrative. The 15-time major winner had a splendid season on the Tour that year, taking home five victories. However, Chamblee had managed to find fault in his season and grade him an F in his books! And the reason he cited for doing so boiled down to cheating!
ADVERTISEMENT
Article continues below this ad
Woods, who was undoubtedly frustrated by the CBS analyst's shots, openly called him out. The golf legend threatened to sue Chamblee for staining his character by claiming he had cheated. This was followed by the former Tour pro's swift and public apology, making it clear to all the onlookers that he had been defeated.
Providing feedback will help us make your experience better.
Enjoyed Your Read? Let us know how likely you are to recommend EssentiallySports to your friends!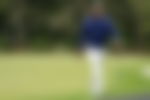 And now, a decade later, as Woods' greatest rival, Phil Mickelson, takes over the feud, many may argue that the end result has not changed a bit. This time too, only a golf legend was left standing! But perhaps there's more to come; the golf world enjoying the drama would certainly hope so.
ADVERTISEMENT
Article continues below this ad
Watch This Story: 'Big Stretch There': Golf Fans Left Fuming As Serious Allegations Over PGA Tour Involving LIV Golf Go Viral
It certainly does seem like the rivals have joined hands in spirit against their common enemy. Wouldn't you agree? Or perhaps this is nothing but a bizarre coincidence? Let us know your thoughts in the comments below!