'Really Cool Thing': Old School Phil Mickelson Revealed What Impresses Him Most About Justin Thomas, Jordan Spieth and Current Generation Golfers Back in a 2017 Interview
Published 10/22/2022, 12:00 PM EDT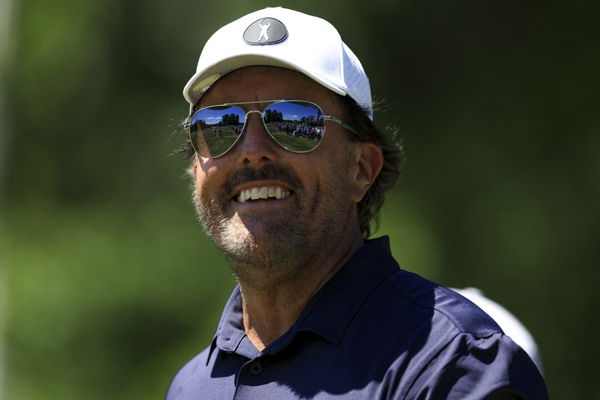 There is no doubt that the professional rivalry between Tiger Woods and Phil Mickelson was one of the main attractions of pro golf during their prime era. However, there is no such legendary rivalry among the new-generation golfers. And Mickelson once expressed it as one of the best qualities of today's generation. 
"I think that's what's so great about this generation," Mickelson said in a 2017 interview. When you look at the young guys, though, is that they love to compete… play against each other," he added. "And yet they're so supportive for each other's success." 
ADVERTISEMENT
Article continues below this ad
The golfer explained how he does enjoy watching the 'bromance' of the young players when he appeared as a guest along with Jason Day on The Dan Patrick Show. 
The Tour veteran loves the 'bromance' between the new-generation golfers
Most fans of the golf world grew up watching the legendary rivalry between Woods and Mickelson. Even Arnold Palmer and Jack Nicklaus maintained a similar relationship until they retired. Interestingly, many started loving golf because of these disputes between golfers on and off the course. 
However, the new-generation players don't like to keep a grudge after playing the tournament. Until Brooks Koepka and Bryson DeChambeau's famous feud, nobody among the young golfers considered each other their rivals. In fact, some of them are best friends off the course. 
"I think it kind of started with Jason's (Day) generation," Mickelson said in the interview. "You look at guys like Jordan Spieth and Justin Thomas who compete and love playing against each other," he added. "But then, they're supportive of each other, which is a really cool thing that's going on in the sports right now." 
It is not a secret that golfers, Spieth and Thomas, are one another's best friends. The duo even went on a trip together Bahamas after the Masters once with Rickie Fowler and Smylie Kaufman. 
Does Phil Mickelson still consider Tiger Woods his rival? 
ADVERTISEMENT
Article continues below this ad
With the new LIV Golf chaos, the legendary duo doesn't interact with one another. However, there was a time when the two began a friendship between each other.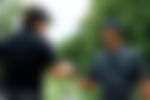 Mickelson once explained that his relationship with the 15-time major champion evolved after they started working together at the 2016 Ryder Cup. According to Lefty, as an assistant captain, Woods interacted with him more, and working together led them to develop a friendship. 
ADVERTISEMENT
Article continues below this ad
Mickelson enjoys watching the new friendly relationship between young players. Which relationship do you like to watch more, bromance or rivals?
Watch This Story: 'There Won't Be Another…': Latest Tiger Woods Revelation, Courtesy of His 'Little Brother' Justin Thomas, Has Golf Fans Reacting in Excitement
Edited By: Manaal Siddiqui