'Reminds Me of Michael Jordan': Golf World Conflicted Over Tiger Woods' Speculative Schedule for 2023
Published 11/26/2022, 6:23 AM EST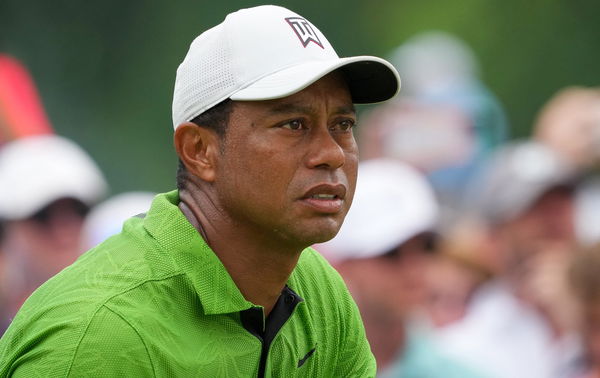 This year, we hardly saw Tiger Woods on the golf course due to his near-fatal accident in February 2021. But the former number-one golfer is ready to make 2023 a year to remember. The golfer will be very busy from December 2022 to next year. Woods had an accident last year and almost lost his right leg. The doctors had to put in a rod to stabilize the multiple fractures.
He underwent therapy and was back on the course at Augusta for the Masters 2022. However, he did not win, but fans appreciated his remarkable recovery. And since his health is getting better, he will be appearing in more matches from now on. Earlier, he needed a cart to move around the golf course. But he feels better after working as a caddie for his son at Notah Begay III Junior Golf National Championship. Now he does not need a cart to move around and is strong enough to walk. Therefore, the coming days will be magical for all Woods fans.
ADVERTISEMENT
Article continues below this ad
How did fans react to the new schedule of Tiger Woods?
The Twitter handle of TWLEGION shared the speculated list of events that will feature Tiger Woods. After mentioning the name of the events, they said that next year could be a different year for the legendary golfer. They wrote."And yes, barring good health, I see these events. Even the US Open. He signed up last year, then decided not to play. I think 23 could be different."
Some fans felt that the golfer's schedule prediction from December to 2023 reminded them of NBA star, Michael Jordan. However, some fans believe that if Woods finds even 3-4 days healthy, he will return home with the trophy. It divided the golf world into two groups; some had faith in the spark of Woods, whereas some felt the victory time for the 15-times major championship winner was over.
🚨Tiger Schedule prediction Dec to 2023

Hero
The Match
PNC
Genesis
The Players *if he's feeling it
Masters
PGA
US Open
The Open

And yes, barring good health I see these events. Even the US Open. He signed up last year then decided not to play. I think 23 could be different.

— TWLEGION (@TWlegion) November 25, 2022
They felt "His competitive playing career is over." But we saw some fans motivating him and said, "Make it happen." These comments reflect how the accidents have hampered his golfing career. However, in the coming days, the bar is set high, and only time will tell if the legendary golfer will be back with a spark or will lose again and prove his haters right. Let's see what his fans have to say about the schedule.
Reminds me of Michael Jordan on the Wizards and Joe Montana in KC. Bro, hang it up. Unlike the prementioned legends sports golf can clearly quantify how much worse you are than your peers. Do your screen golf with Rory all day but don't shot 78 and try to crap on the LIV guys

— Joecattle (@Joecattle101) November 25, 2022
How does he qualify for Players? Is that exemption longer than 5 years? Granted they may give him one.

— Brad Christian (@Btchristian2000) November 25, 2022
His competitive playing career is over. Sorry!

— Joseph (@the4majorsgolf) November 25, 2022
I don't see Travelers on here.
Make it happen 🐅!!!

— DrewD (@DunnJuan) November 25, 2022
He has a really good shot of winning since all those in top 20 are playing over at LIV. Not saying he couldn't win w/them there. But it may be a little more challenging.

— Stacy Myers (@swmotgo) November 26, 2022
You have no idea what your saying. If he finds 3 or 4 healthy days. Hes winning again, Joseph.

— jayonny (@jayonny4) November 25, 2022
6 seems the outer limit in 2023. I can see Tiger skipping PGA at Oak Hill and maybe adding Memorial.

— Andrew Avakian (@avakattack) November 25, 2022
I love this schedule for him because it give him a lot more time to rest and focus his game on just majors only. But knowing him if he plays well at Hero with no physical strain, he's going to add a little more to test himself.

— Seth (@iamseth88) November 25, 2022
I would rather he tees it up at Sawgrass over Riviera cause he has a better chance to win there. But hard to envision him skipping his own event

— Golf fan (@TWfan19) November 26, 2022
Which upcoming matches are worth looking forward to in December?
Woods only played nine rounds this year, but he announced that he would be playing at the Hero World Challenge. The golfer hosts this event each year, but this time, he will also feature as a player in the Bahamas from December 1-4, 2022. The next event you can look forward to is the next edition of the iconic 'The Match.'
ADVERTISEMENT
Article continues below this ad
The former number one golfer will play with current number one, Rory McIlroy. The duo will square off against Jordan Spieth and Justin Thomas, on December 10. The match will take place at the Pelican Golf Club in Florida.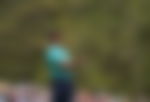 Apart from the above tournaments, we expect the five times green jacket winner to play at the PNC Championship. Woods and his son Charlie are a popular choice of winning the title for the event to be played from December 17 to December 19, 2022.
ADVERTISEMENT
Article continues below this ad
Watch this story- Charles Barkley Makes a Powerful Confession About Tiger Woods and Michael Jordan
What are your thoughts on the list of tournaments that Woods will be playing? Let us know in the comments down below.
Edited By: Manaal Siddiqui