Rockstar John Daly Wins Hearts in a Resurfaced Video of His Unforgettable Singing Performance in 2022
Published 01/24/2023, 7:30 AM EST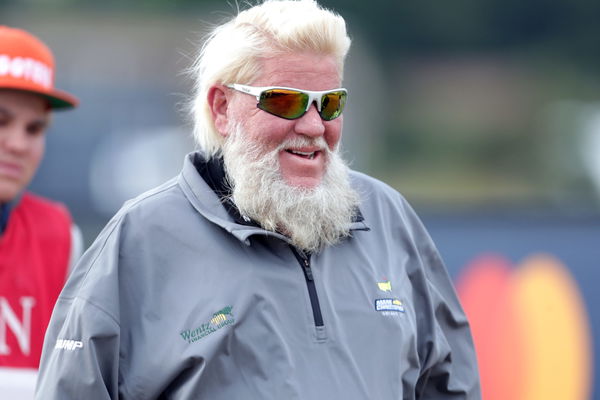 Whenever one talks about a partying hard lifestyle and wild on-course antics, John Daly is the first name that pops up in the minds of golf lovers. The more you know about Daly, the more you realize there are so many unexplored parts of his life. He is way more than a golfer or a businessman. There is hardly anything that remains untouched by the 'Wild Thing.' His wide range of talents include singing, art, and philanthropy.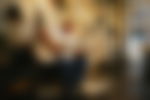 Daly took the whole world by shock when he once again performed Bob Dylan's classic 'Knockin' on Heaven's Door' at the Florida State tailgate, just like a rockstar. This is not the first time that the 'Bad Boy' has gone viral for setting the stage on fire.
ADVERTISEMENT
Article continues below this ad
The multi-talented John Daly once again mesmerises with his magical performance
John Daly, the notorious golfer known for his wild lifestyle and impressive long drives, made a surprise appearance at the Florida State tailgate before the team's big game against Miami. But it wasn't just any ordinary tailgate appearance; Daly took to the stage and belted out his now-famous rendition of Bob Dylan's 'Knockin' on Heaven's Door.' The crowd went wild as Daly hit every note of the classic song with ease and through every vein of his body. An Instagram handle, untitledsportsblog, recently shared a reel of him engaging the crowd.
ADVERTISEMENT
Article continues below this ad
This isn't the first time Daly has performed this song. Just that this time, it just came as a surprise. In fact, singing has become something of a tradition for him to show up and entertain his fans before big games. But this time, it was extra special. With the Seminoles coming off a disappointing season last year, fans were eager for a resurgence. Daly's singing, however off-tuned it may be, did energize the crowd.
Daly and his underrated music career
ADVERTISEMENT
Article continues below this ad
In the early 2000s, Daly released his first album, "My Life," which featured a mix of country and rock songs. The album was well-received by his fans, and it was clear that Daly had a real talent for music. Since then, Daly has released several more albums, including "I Only Know One Way," "Dalycery," and "The Hit List." He has also been known to perform at various events and venues, including charity golf tournaments, tailgates, and even a few concert venues. All of his music showcases his unique vocal style and blending of country and rock music.
Do you enjoy seeing John in his singing shoes as much as he does on the golf course with a club in his hand? If yes, comment below and stay tuned for more.
Watch This Story: Despite having millions and millions of followers Tiger Woods and Phil Mickelson are snubbed from America's favorite Golfers poll for obvious reasons
Edited By: Manaal Siddiqui