Ryder Cup Trophy: All You Need to Know About Its History, Creation, and Significance
Published 09/22/2021, 3:30 PM EDT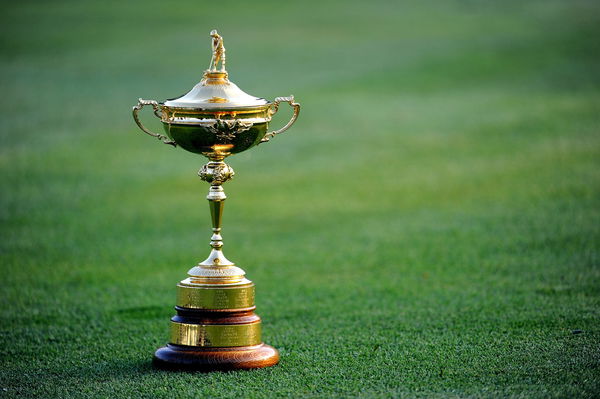 ---
---
Just like the Ryder Cup, the event's historic trophy also has its own story to tell. Samuel Ryder – an English businessman who the Cup is named after – is the one who commissioned the trophy himself. His interest in golf has its irreplaceable place in history, which paved the way for the Ryder Cup.
ADVERTISEMENT
Article continues below this ad
Here's a more detailed look at the Ryder Cup trophy, exploring its price, make and look.
ADVERTISEMENT
Article continues below this ad
When and how was the Ryder Cup trophy made?
The first Ryder Cup trophy was made in 1927. Ryder had it commissioned by Mappin & Webb Co. Back then, it only cost them around £250 for the trophy. Taking into account the inflation after almost a century, the trophy should now cost £16,110.43 in 2021. The first time it was presented as a prize was in 1927 itself at the Worcester Country Club in Worcester, Massachusetts. 
The US Team had won the initial encounter. Back then, only those from Great Britain were on the other team. It expanded to Ireland in 1973, and Europe in 1979.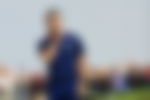 How tall is the Ryder Cup trophy and how much does it weigh?
The prestigious Ryder Cup trophy is made out of gold and is reportedly 17 inches tall. From handle to handle, it is nine inches tall. It also weighs around four pounds.
Additionally, if you look closely at the trophy's wooden base, you will find all event scores engraved into it.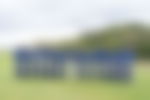 Who exactly was Samuel Ryder?
Born in 1858, Ryder grew up to become a very successful seed merchant. A friend got him into golf to slow down his work pace, only to have Ryder fall in love with the game. Soon enough, he was playing with a hired instructor. Ryder also learned how difficult one's financial situation could get if one played full-time. By the 1920s, he was paying professionals to attend and play in events so they can earn.
He also invited his friend Abe Mitchell over to stay in St. Albans, supporting him by covering expenses and paying him a monthly stipend.
Who is the man on top of the glorious trophy?
ADVERTISEMENT
Article continues below this ad
Reports explain that it is actually Abe Mitchell (and not Samuel Ryder) who is atop the trophy. Back in the 1920s, Mitchell was one of the most popular golfers in Britain and was also a friend of Ryder's. Eventually, he also became the seed merchant's golf instructor. The man played in three Ryder Cups (1929, 1931, and 1933), the European team winning two out of three times. His overall Ryder Cup record is 4-2-0.
Watch This Story
ADVERTISEMENT
Article continues below this ad
Eventually, Ryder gave the trophy away to the Professional Golfers Association of Great Britain. As of now, it is safely kept at their Britain headquarters. What all teams receive today is a replica that the PGA of America owns. For promotions, an entirely different replica is used. The winning team is also awarded a smaller version of the trophy to celebrate their victory.