Scary Footage Captures a Giant 'Robber Crab' Intimidating Golfers and Snapping a Driver in Half
Published 01/04/2022, 9:00 AM EST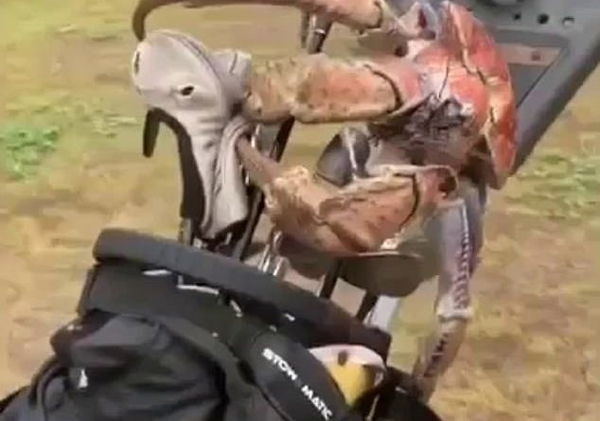 Basic necessities to play golf are the clubs, ball, tees, and of course, a course with 18-holes in it. But not everyone can afford all of them since they are expensive.
So, what will you do if you love the game but don't have enough money to buy all the equipment? Well, even though we wouldn't suggest it, robbing is one way to get them, right?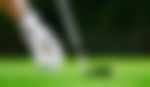 ADVERTISEMENT
Article continues below this ad
That is what this golf lover did. Since he don't go to work, he didn't have money; so he stole the golf club.
A video of a monster crab trying to rob a golf club is getting viral. Seemingly so, the golf world is trying to make the animals play golf. A video of an orangutan driving a golf cart resurfaced on the internet a couple of days ago.
Giant 'Robber Crab' causes driver to snap
It is courtesy to ask the natives for a game when you want to play golf on their land. Although they don't look like it, they might enjoy the game! That is what happened when a group of people wanted to play golf on Christmas Island.
Watch This Story: A Mob of Kangaroos Hilariously Invade an Australian Golf Course
Christmas Island is famous for its red crabs, sea birds, whale sharks, and coral reefs. Since almost two-thirds of the island is a national park, it is easy to say that the land belongs to the animals.
In the video, a crab is holding onto one of the clubs in a golf bag. Even after the bag owner tried to loosen the grip of the crab, it didn't move an inch.
ADVERTISEMENT
Article continues below this ad
Furthermore, the crab broke the driver into two with its hard claws. After the clubs, the crab held onto its next target, the gloves. Although the golfer tried to take it, the crab tried to attack him with its sharp claws.
Not to take away from his glorious victory, but it is fairly easy to break a golf club. Many professional golfers are known to break their clubs to show their rage.
ADVERTISEMENT
Article continues below this ad
An older driver or irons would easily break when compared to new ones. Since it is expensive to change the kit after a couple of years, many use them for more than ten years.