Sir Nick Faldo Reacts to Rory McIlroy's Meltdown at 2022 US Open
Published 06/17/2022, 12:15 PM EDT
It has been eight years since the PGA Tour pro golfer Rory McIlroy has won a major. His frustration was evident in his game at the Brookline Country Club striving to win another major title. And a Tour veteran turned golf analyst shared his thoughts on the incident! 
The 6-time major winning Tour veteran Sir Nick Faldo took Twitter to compliment the Irish golfer. "Excellent, hard working day for @McIlroyRory with a little pressure release on 9," he tweeted. "Shows his frustration with himself and how much he really wants to win this one!" 
ADVERTISEMENT
Article continues below this ad
McIlroy had a nearly perfect game in the first round at the 2022 U. S. Open. He scored even par from No. 1 through No. 6 and made a couple of birdies. However, on the 9th hole, he messed up. It took a bogey for him to finish it, and the Irish golfer showcased his frustration with a club toss, followed by some words that the broadcasting channel didn't want to air.  
Notably, although he met some crisis in the middle of the event, McIlroy ended up scoring 67 from round one. He currently holds the T2 position with four others. After round 1, Canadian golfer Adam Hadwin leads the field with a one-shot lead. 
What does Rory McIlroy think of his rage at the tournament? 
His rage didn't end on the No. 9. Later, the angry golfer hit the bunker with his club after he tossed the ball off from the edge of the bunker to another one on the 5th hole. 
"I gave the sand a couple of whacks because I'd already messed it up," he said to reporters after No. 5. "So it wasn't like it was much more work for Harry (his caddie)." 
Furthermore, when the reporters asked whether showing rage on the course was the right thing to do to show how much a major title means to a golfer, he was quick to answer. "Yeah, of course," McIlroy said. "Almost to remind yourself sometimes how much it means to you as well."
Has the Irish golfer ever won the U. S. Open title? 
ADVERTISEMENT
Article continues below this ad
The world's no. 3 golfer has won 4 major titles throughout his career. He won his first major at the 2011 U. S. Open Championship.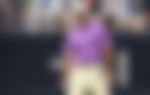 Furthermore, McIlroy's other majors include 2 PGA Championships and one Open Championship. Notably, he only needs a Masters' title to win his career grand slam. 
ADVERTISEMENT
Article continues below this ad
What did you think of McIlroy's outrage at the Brookline Country Club? 
Watch This Story: Rory McIlroy Joined Tiger Woods and Phil Mickelson in Golf History Books