'Someone Explain This': USGA's Latest Shocking Update Leaves Golf Fans In Fumes
Published 03/14/2023, 11:55 AM EDT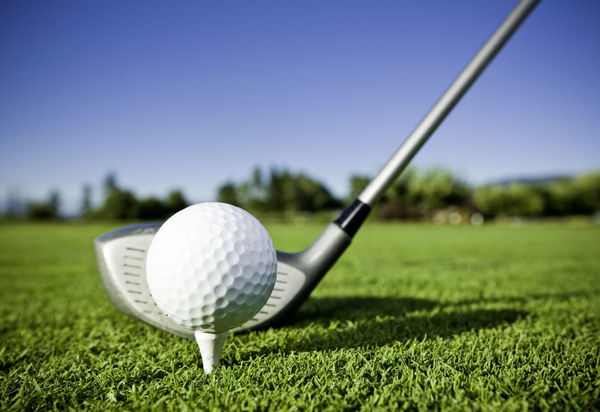 The world of golf is currently going through some really surprising changes. Be it the updates in the OWGR system, or LIV Golf allowing their players to wear shorts in professional tournaments, there is so much happening right now. But that is not all. Adding to these unexpected changes in the game, the USGA recently took a major step in making things harder for golfers. And confused golf fans are giving all kinds of reactions to it on Twitter!
USGA confirms its decision to roll back golf balls
The USGA, along with the R&A recently, made a groundbreaking announcement that has shocked netizens worldwide. As per their latest decision, they will be proposing a new golf ball testing standard targeted toward elite players. It means that the performance of golfers will be affected by nearly 20-30 yards in each shot.
ADVERTISEMENT
Article continues below this ad
The equipment manufacturers have already been notified about the change. As per sources, the golf stakeholders will be giving their much-valued feedback by August this year. However, the changes are expected to be implemented starting January 1, 2026. This means, players still have a deadline of nearly 3 years to get themselves ready to to be accommodated to these changes.
Fans react to USGA and R&A's latest announcement
As expected, most fans were confused after reading about the new rolling-back golf ball updates. And therefore, numerous fans wanted to know what the announcement exactly implied. Here is how some of them reacted:
someone explain this to me in hockey terms

— adam. (@AdamNess16) March 14, 2023
Someone explain like I'm at 6th grader what this means..

— Slav 🎳 (@NoLimitSlav) March 14, 2023
On the other hand, there were fans who decided to explain what the changes indicated. According to some of them, the rollback would result in a 15-yard reduction in the range.
Can't wait for golf manufacturers in 2026 to tout that their driver will give you an extra 15 yards because of some gimmicky feature. Listen guys, us amateurs, this is fine, we will be fine, get more lessons and just let it be.

— JDuB (@jdubya45) March 14, 2023
Surprisingly, there were some who agreed to the plan and said it was good enough for players like Tiger Woods and Rory McIlroy. 
Good enough plan for Tiger and Jack, good enough for me 🤷‍♂️

— Shannonigans (@sjgolf891) March 14, 2023
Good, the game is becoming a farce with how far they are hitting it of tee

— Skye Walker (@FakeSpaceBalls) March 14, 2023
ADVERTISEMENT
Article continues below this ad
They are going to make Rory play with a range ball now

— Gary (@Bowzer69420) March 14, 2023
ADVERTISEMENT
Article continues below this ad
Well, there have been no reactions from professional golfers about the announcement yet. But given that the equipment they use to play is far more advanced than that of amateur golfers, it doesn't seem so unfair after all. No matter what the elite players would think, this will still act as an advantage for the beginners on the field! But it is definitely confusing for the fans. What are your thoughts about the announcement? Let us know in the comments section below.
Watch This Story: PGA Tour's Latest Announcement Gets a Quirky Approval From Paige Spiranac
Edited By: Manaal Siddiqui