South Korean K.H. Lee Finally Achieves One of His Life Goals on the PGA Tour
Published 10/15/2021, 5:08 AM EDT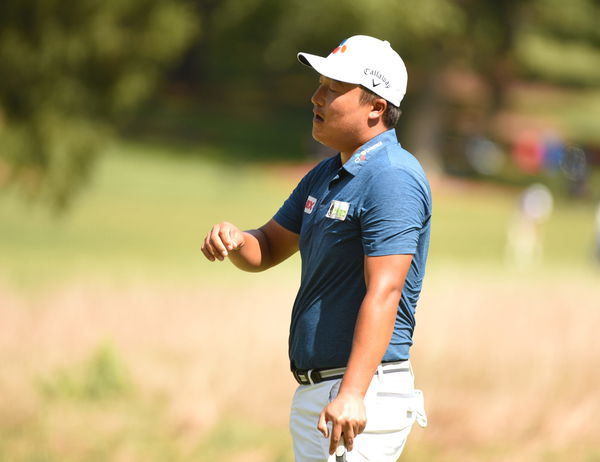 ---
---
As the PGA Tour season continues, golfers find themselves in Las Vegas for the CJ Cup. K.H. Lee is also present at The Summit Club, ready for another event. Notably, this will be the third event for Lee this season, the last one being the Shriners Children's Open.
ADVERTISEMENT
Article continues below this ad
The PGA Tour recently uploaded a throwback interview with Lee, where he talks about his various goals. Notably, while one is to be the No. 1 golfer, the other one, however, is to become the 'sexiest' golfer there is.
ADVERTISEMENT
Article continues below this ad
K.H. Lee and his life goal
"Several goals in my life," said the South Korean. "The first is to become the #1 golfer in the world, and the second is to become the #1 sexiest golfer."
Keeping that in mind, the CJ Cup made his dream come true at the course this week. The card that was supposed to have Lee's name, had the 'Sexiest Golfer' written on it. Lee's reaction is noteworthy as the 40-year-old looked pleasantly surprised. "I was wondering who that was," he added. "Feels like more powerful and much farther today, I think. Thank you very much."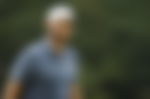 K.H. Lee laid down beside the card on the grass, even removing his jacket to get that perfect shot.
Fans seemed to love the small clip, loving Lee's personality as well. "See this is funny," wrote one user, while another spoke about how Lee is an actual legend. Some fans responded passionately, one user stating that they would fight people if they did not agree with Lee. Some just complimented the content, while others declared him their favorite golfer from now on.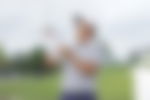 Why did Lee's old interview go viral?
ADVERTISEMENT
Article continues below this ad
"When I won in May, my goals went viral as many golfers were amused by this story," he said. "Being sexy means to be a muscular guy. It's in my dream but not quite possible in reality." 
Lee added that while he does want to be muscular, he also enjoys having a hefty appetite. As of now, he wants to focus on becoming the top 50 in the world and also representing Korea more.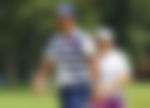 ADVERTISEMENT
Article continues below this ad
The one-time PGA Tour expressed how he is excited about this season, especially with his finishes. "I would be honored beyond measure to represent my country," he said.
Moreover, K.H. Lee will be playing the CJ club, before leaving for another city soon.