'Take a $100 and Go F*ck Yourself': When Phil Mickelson Brutally Destroyed a Country Singer at Jordan Spieth's Wedding
Published 01/04/2022, 2:42 AM EST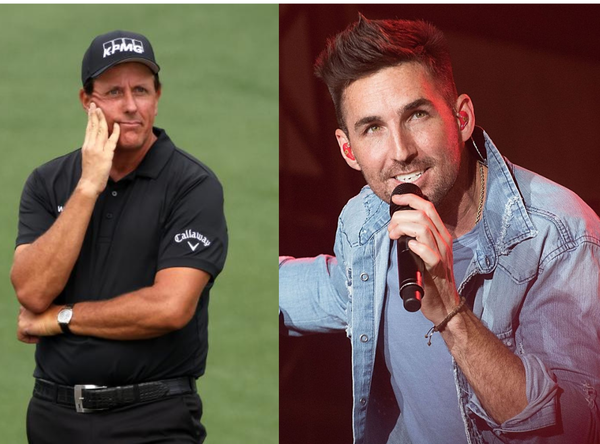 ---
---
Like most, Jordan Spieth also wished for a perfect wedding. Little did he know that his friends from work, Phil Mickelson and Jake Owen, would make for the opposite.
ADVERTISEMENT
Article continues below this ad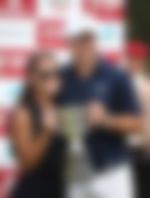 Jake Owen is a professional golfer turned country singer. After a wakeboarding accident, Owen had to undergo reconstructive surgery, which cost him his career in golf.
ADVERTISEMENT
Article continues below this ad
Owen was having a good day at one of his friends, Jordan Spieth's wedding. However, a couple of cocktails later, he spotted Phil Mickelson at the reception and things took a turn for the worse.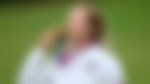 In an interview with Fore Play Golf, Jake revealed what went down at Jordan Spieth's wedding. Not to mention, Fore Play Golf described this as the best interview they have ever done.
Jake told off Mickelson
"Hey Phil, you owe me f**king 29.99," said Jake Owen to Phil Mickelson at their first meeting. Although they had met before at an award program, the golfers never had the chance to talk to each other.
Owen explained in the interview that Jordan Spieth's wedding was right after Phil Mickelson had played Tiger Woods at Capital One's The Match. Although Mickelson won, the outcome wasn't up to Jake's expectations.
Tiger and Phil struggled to hole the ball, and it took four playoff holes for Mickelson to win; As prize money, Phil got $9 million.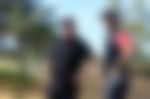 As both a player and a fan, Owen had purchased tickets to the game. Disappointed with the quality of the same and after a little too much to drink, Jake Owen couldn't help but ask for a refund.
Owen said to Phil, "you guys hyped this whole thing up about this big match. You guys couldn't even make three birdies between the two
of you."
Watch This Story: How Old was Phil Mickelson When He Won His First Major?
"I want my 29.99 back, and f**king apologize to me for some sh**ty golf."
Phil Mickelson gave money to stop Jake Owen from bothering him?
Phil Mickelson was still in shock when Owen demanded money for wasting his time at the golf course. However, the legend kept his calm and took out a hundred-dollar bill and handed it to Jake.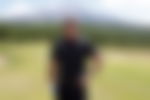 "Take a hundred and go F**k yourself," said Mickelson, as he tried to get rid of Jake.
ADVERTISEMENT
Article continues below this ad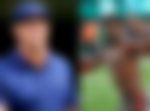 Even though the conversation was not pleasant, Jake told the interviewers that Phil Mickelson was a funny and cool guy.
Owen explained that later, when he wanted to apologize to Phil about what had happened at Spieth's wedding reception, he just laughed it off and told Jake that it was funny that it happened.
ADVERTISEMENT
Article continues below this ad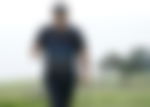 Phil Mickelson is a golf legend. However, even when a rookie player like Jake Owen made such a rude comment, publically, Phil never lost his cool and handled it as calmly as possible.