Why Roger Federer and Tiger Woods No Longer Speak to Each Other Despite Their Blooming Friendship
Published 09/19/2022, 1:00 PM EDT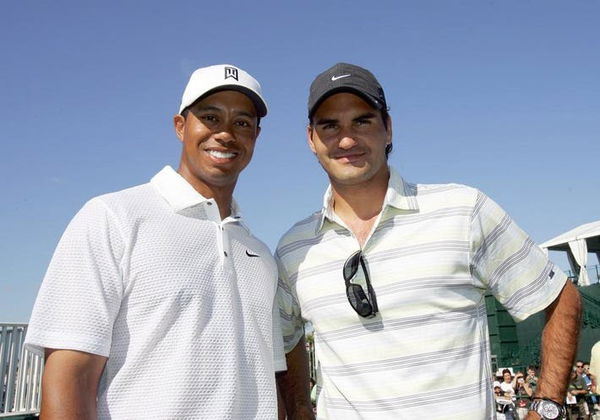 Undoubtedly, Tiger Woods and Roger Federer are one of the greatest sporting athletes of all time. Both have earned this reputation with their professional careers expanding over 20-plus years.
ADVERTISEMENT
Article continues below this ad
Considering their high status in the world of sports, one may believe both athletes have a great relationship. However, it's been years since both legends have spoken to each other. But what's the reason behind the lack of conversation among the greats?

Though both athletes are separated by their respective sports, both Federer and Woods have a lot in common. Both stars dominated their respective sports during the same period. Moreover, both Woods and Federer have shared several endorsement deals with the same brands such as Nike and Gillette.
ADVERTISEMENT
Article continues below this ad
Tiger Woods had a great friendship with Roger Federer while the duo was shooting their commercials for Gillette. However, the razor company decided to drop Woods out of their contract after his cheating allegations were made public. But was this the reason why Federer decided to stop talking to his golfer pal?
Why Roger Federer doesn't talk to Tiger Woods anymore?
Back in 2018, Federer had an interview where he disclosed the main reason behind the no contact with Woods. The 20-time Grand Slam winner stated that following Tiger Woods' extramarital affairs were made public, the golfer changed his contact number, therefore breaking off the conversation between himself and Federer.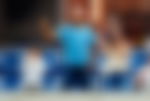 Roger Federer said, "It was more about wishing good luck. When he faced problems, he disappeared and changed his number". The tennis star then talked about how he is happy to see Tiger back in great form. He said, "Anyway, I am happy that he has come back stronger again. He is doing well again and plays well. I would love to hear from him again".
Federer then ends by reminiscing the great bond he shared with Tiger Woods. Moreover, he recalls how the golfer would show up in attendance during his tennis games to support the Tennis star.  Roger said, "We shared some great memories. He supported me a lot. We enjoyed ourselves with the fight for other Grand Slams."
ADVERTISEMENT
Article continues below this ad
However, a year before the interview, Roger Federer won the 2017 Australian Open after a six-month layoff due to an injury. During the same period, Woods was recovering for 16 months due to multiple back surgeries and seeking a first Major title since 2008.
"As you get older, you change your game and you do things slightly differently, and he did that," Woods spoke of Federer. "Am I going to do that? Yeah, I'm not going to be hitting balls like some of these guys, 340, out there. What Rog has done is he's been dominant for so long."
ADVERTISEMENT
Article continues below this ad
Nonetheless, Tiger Woods proved himself wrong as he went on to win the 2019 Masters a year later. Though Federer didn't congratulate the Hall of Famer on his 15th Major win publicly, it is unclear if they did have a phone call after all. Regardless, both of them will go down as one of the greatest athletes of all time.
Watch this story- Tiger Woods' Car Collection vs Michael Phelps and Usain Bolt