'That Always Is a Turn-On': When Paige Spiranac Revealed the Qualities She Seeks in Men
Published 08/24/2022, 4:30 AM EDT
By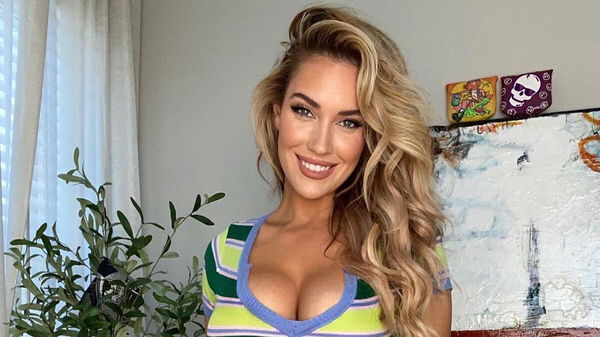 Paige Spiranac has relished her uncanny position amongst golf fans all over the world. Despite retiring from the sport in December 2016, she boasts of an enormous following on social media. Fans constantly want updates on her, be it her social life or any of her recent photoshoots.
To say getting the latest information on her is challenging will be, in some ways, not entirely true. For a social media star, Paige Spiranac has always been quite open about her personal life.
ADVERTISEMENT
Article continues below this ad
She has a monthly column in Golf Magazine, where she writes about the happenings of the sport. Paige also has her own podcast – Playing a Round with Paige Renee, where she divulges into her private life regularly. Once, she had revealed the qualities she looked out for in potential partners, and also the mistake older guys make with their pickup lines.
Paige Spiranac opens up about what impresses her
During an episode of her podcast, Paige Spiranac let slip her preferences when it comes to men. "When it comes to a guy's personality, definitely a sense of humor," she said. "When it comes to physically, I like a guy with really nice arms. I think a guy with really nice arms that always is a turn-on."
In the same segment, she spoke of times when older men tried to flirt with her on the course. "I feel like the older the guy, the more forward they tend to be. And they're like, 'I have nothing to lose so I'm just going to go full-force in on this pick-up,' and it has never worked," Spiranac said. "But I respect the game. I respect the players, I respect the game."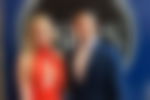 Paige Spiranac's dating history
ADVERTISEMENT
Article continues below this ad
It seems though Spiranac's golf days have given her exposure to the athletes from beyond the greens. In the same episode, she revealed an array of athletes across the world of sports with whom she has had some history. "At some point or another, yes," Spiranac said when asked if she's dated all types of athletes. "Well, maybe not all athletes, but the main sports."
Watch this story: Why did Paige Spiranac switch states and move to move to Colorado?
Going all the way once, Paige married well-known sports trainer Steven Tinoco in 2018, although things didn't work out for the couple. They separated in 2022, with Spiranac choosing not to give a specific reason why. She had rubbished any rumors of her ex-husband not aligning with her newfound social media status, claiming Tinoco supported her at all times.
ADVERTISEMENT
Article continues below this ad
Recently, Spiranac revealed she was open to marrying again, desiring a "fresh start".
Well, now at least everyone knows what attracts Paige, when it comes to men. Feel free to share your reaction in the comments.