'The Greatest Tiger Woods Story': Kenny G, Butch Harmon, and Some Betting
Published 11/13/2021, 12:47 PM EST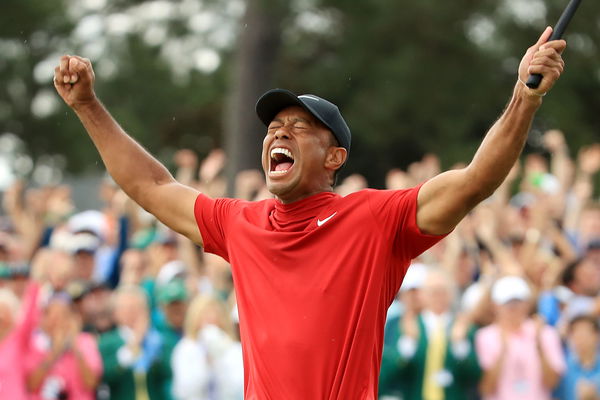 ---
---
The world knows Kenny G as perhaps the greatest saxophonist in the world. However, what's greater is probably his tale about the legendary Golfer, Tiger Woods.
ADVERTISEMENT
Article continues below this ad
Although just an avid player, Kenny can play golf almost just as well as he plays the sax. Moreover, he boasts of a sub-2 handicap, and the fact that he has played five times with Tiger Woods himself.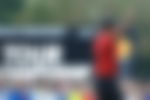 He recently recounted some old memories where he and Tiger seem to have hit it off. On the Barstool Sports' Foreplay podcast, Kenny revealed some riveting tales from their time together.
ADVERTISEMENT
Article continues below this ad
Watch This Story-Five Times Max Holloway Obliterated His Opponents Inside The Octagon
Kenny G's little banter with Tiger Woods
At the AT&T Pebble Beach Pro-Am, Kenny G was paired with Phil Mickelson against Woods. When he was putting, Woods stopped him and gave him a little advice. He said, "I want to help you putt- You're moving your head." At this, Kenny suggested having a putting contest between the two, and the latter agreed.
On the last hole, however, Kenny lost $20 to the now 15-time major champion, who refused to take what he won. Later, Kenny ran into Butch Harmon, his former coach, and when he told him what went down, he said, "He wants you to owe it to him, doesn't he? He wants to hold that against you. Here's what you do- Next time you see Tiger, take the 20, put it into his pocket, look him in the eye and go, f*ck you."
ADVERTISEMENT
Article continues below this ad
Meanwhile, Kenny made some great putts the next day, some that even featured on ESPN. So, when Woods came across him later, he said, "'Hey, saw your putting lesson really worked; I saw your putts on TV.' And I go, hey, thanks, and he's walking away and there's Butch… looking at me like, go get him, go get him."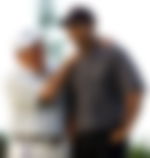 "So I'm nervous, but I walk up behind Tiger, stuffed the money into his back pocket and he looks around at me and I go, hey, f*ck you. And he looks at me and goes, hey, that's a good one. Good job, bro."
ADVERTISEMENT
Article continues below this ad
Can you believe it? The host even went to the extent of calling it 'the greatest tiger woods story' ever. Truly fascinating stuff.