The Meaning Behind the WAAC Clothing Line Logo That Kevin Na Famously Wears
Published 01/14/2022, 8:55 AM EST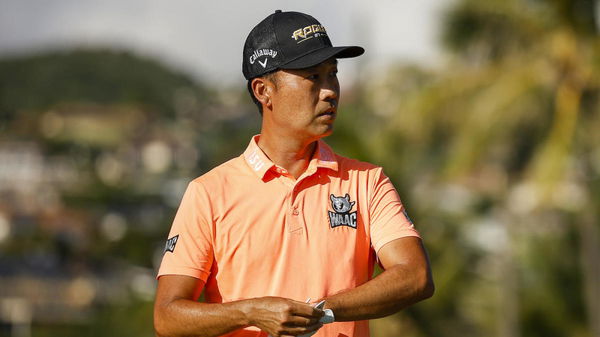 Unlike other sports, golfers are allowed to wear their choice of clothes at tournaments. Usually, the players wear clothes from famous sponsors like Adidas Golf, Greyson, Bogey Boys, etc. However, the spectators are confused because of the logo on the shirt of Kevin Na.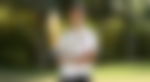 Kevin Na is a Korean American golfer who plays for the PGA Tour. The 38-year-old is ranked at 27 in the Official World Golf Rankings. Na has won five PGA Tour events, including the 2020-21 Sony Open in Hawaii. 
ADVERTISEMENT
Article continues below this ad
Although Kevin was born in South Korea, his family moved to America when he was 8-years-old. After a year, he joined the junior golf program, and before graduating, became a top junior player. He became a professional at 17 in 2001.
Unusual logo on the shirt of Kevin Na
Recently, the spectators couldn't help but notice some unusual logo on Kevin's shirts. The logo resembles a devil, and underneath it has the letters "WAAC."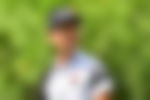 The logo might seem unfamiliar to an American audience; however, it is not for a South Korean viewer. The shirt of Na is from his sponsors from WAAC Golf, a golf apparel brand from South Korea. 
The shirt also contains Kevin's personal logo on the back. It features Na taking the ball from the hole before it touches the underground. 
The habit of him taking the ball before it touches the underground went viral since the legend Tiger Woods imitated this. Kevin and Tiger Woods were playing at a PGA Tour event. And as usual, Na took the ball from the hole before it touched the underground.
Since Na is known for this, the viewers didn't mind his action. However, the goat was surprised and laughing because of it. As soon as it was his turn to putting, Tiger imitated Kevin's actions. This not only made the audiences crack up, but Na found it funny as well.
WAAC- the South-Korean golf brand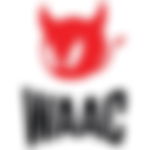 WAAC Golf is a South-Korean brand for golf apparel. The letters – WAAC mean "win at all cost," and the logo is Waacky, their mascot. The company recently celebrated its 6th anniversary. 
ADVERTISEMENT
Article continues below this ad
 

View this post on Instagram

 
Along with Kevin, WAAC also sponsors the KLPGA players Hye Jeong Choi and Eun Soo Jang. 
ADVERTISEMENT
Article continues below this ad
Watch This Story: Cameron Smith Pockets Enormous Winners Check After Winning 2022 Sentry Tournament of Champions
Although it is hard to get apparel from the brand, it is not impossible. The Americans can order them from the Korean stores and get them shipped to the US.