'The One Who Got Me Excited': Just Like Her Uncle, Tiger Woods' Niece Cheyenne Once Poured Her Gratitude to the Late Earl Woods in a 2018 Interview
Published 11/14/2022, 8:00 AM EST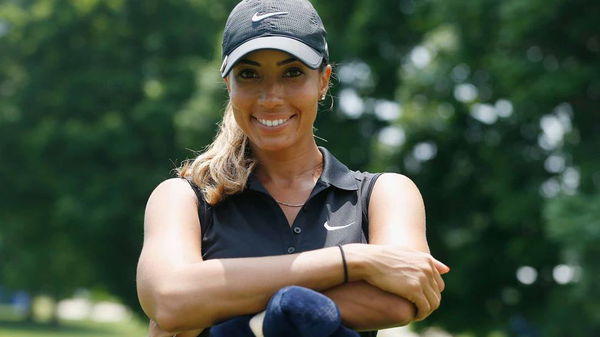 Late Earl Woods played a significant role in making the legend Tiger Woods. As a father, he stood by his son's side while he became the GOAT of golf. But it wasn't just his son who would always be grateful to him for his love and support. Cheyenne Woods, Earl's granddaughter, has deep love and gratitude for his grandfather.
The niece of the golf legend gives all the credit to her grandfather for what she is today. One cannot deny his contribution to encouraging his son to pursue his dreams. His constant support is what Woods missed so much after his demise in 2006. Fans have seen his love and gratitude for his father, and they saw the same emotions in the words of Cheyenne in 2018.
ADVERTISEMENT
Article continues below this ad
Why does Cheyenne Woods feel gratitude?
Until the soul of Earl Woods left the world, he kept telling Chayenne that she would become a professional golfer. He foresaw the future and predicted the destiny of his granddaughter. She recalled how he had gotten her excited about golf since her childhood. The LPGA golfer said, "He was really the one who got me excited about the game, guided me through my junior career."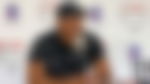 The pro golfer added that even after his demise, those words have stuck with her during her thick and thin. Those words of motivation made her a professional golfer. She keeps pushing herself to put a stamp on her grandfather's expectations and also to suffice her expectations.
She recalled and said, "he always spoke about how he knew I would be on the LPGA Tour so that always stuck with me, the belief he had in me at a young age."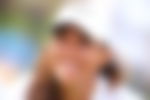 Cheyenne lost her grandfather when she was in high school, but his prediction of being on the LPGA tour came true. He was and will always be an essential factor in the making of his son and his granddaughter. It was difficult for her to explain the feeling of losing the highest motivator at such a young age, but she was grateful for all the wisdom she received from Earl.
ADVERTISEMENT
Article continues below this ad
How did Earl Woods help Cheyenne?
At the tender age of four, a former Green Beret and Vietnam combat veteran, Earl Woods, recognized his granddaughter's potential. He had a knack for identifying talented golfers, especially from his family. Apart from his son Tiger woods, he was the one to recognize the golfing skill of Cheyenne at the age of four. Earl was so impressed that he referred her to be recruited by IMG. And that is how it all started.
ADVERTISEMENT
Article continues below this ad
Watch this story- 'Not What Defines Me': Despite Enjoying the Pride, Tiger Woods' Niece Cheyenne Made a Bittersweet Confession About Her Identity in 2015
What are your thoughts on the gratitude of Cheyenne? Let us know in the comment section.