The Real Reason Why Paige Spiranac Quit Professional Golf
Published 03/05/2022, 4:30 PM EST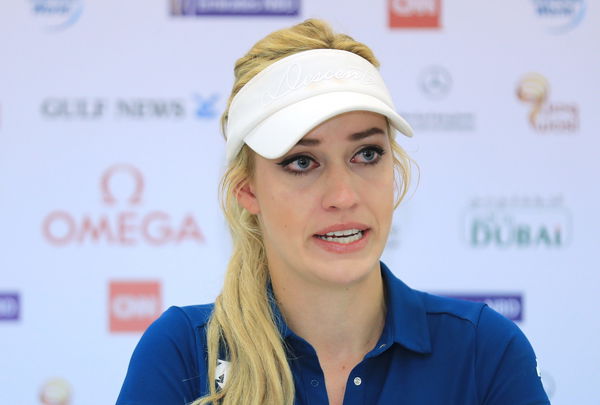 Paige Spiranac is a professional golfer turned social media influencer. Although she has retired from the sport, she does play it as part of online content creation. As a matter of fact, the 28-year-old does play golf well and seems to be enjoying it. And as her fans watch the same through her videos, they couldn't help but ask, 'why did she leave the sport so early into her career?'
Recently, Paige answered the question through one of her YouTube videos. She answered most of the frequently asked questions about her through this video, and why she left professional golf was one of them.
ADVERTISEMENT
Article continues below this ad
"For me, it was never physical ability. It was always mental," said Paige. She explained that she never believed in herself and her talents. Therefore, Spiranac couldn't perform really well in a tournament, even though she played well.
"I think it has gone better now that I just play it for fun," added Paige. The internet sensation further explained that she plays golf all the time now even though she doesn't practice. 
Watch This Story: One Superpower Paige Spiranac Wishes She Had
Spiranac finds practicing the sport more difficult and doesn't train these days. "That's why my game is even better than when I was playing pro," added Paige. 
The golfing career of Paige Spiranac
Before she went professional, Spiranac was a star golfer in her college years. In her junior at the college, Paige had posted three top-20 performances. She was also the top finisher of her college, with a T15 position at the Peg Barnard Invitational. 
ADVERTISEMENT
Article continues below this ad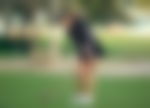 Even before her college days, the now social media influencer was one of the top players. Future Collegians World Tour had honored her twice with the West Region Player of Year. She also qualified for Junior PGA Championship four times and participated in the U.S. Girls' Junior Amateur three times.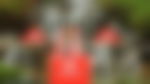 ADVERTISEMENT
Article continues below this ad
Despite her success as an amateur, Spiranac never did well as a pro. Although she had played in Ladies European Tour and Cactus Tour, Paige couldn't earn a ticket to the LPGA Tour. After she faced multiple failures, Paige thought retiring was a better option for her. 
Although Paige had a good amateur golfing career, she struggled as a professional. According to her, she wasn't emotionally strong. Paige believes she plays much better now than her pro days, since she doesn't stress much about it.