Tiger Woods and Ex-Wife Elin Nordegren Went on Dates Despite Rough Split: 'A Happy Foursome'
Published 08/07/2022, 9:00 AM EDT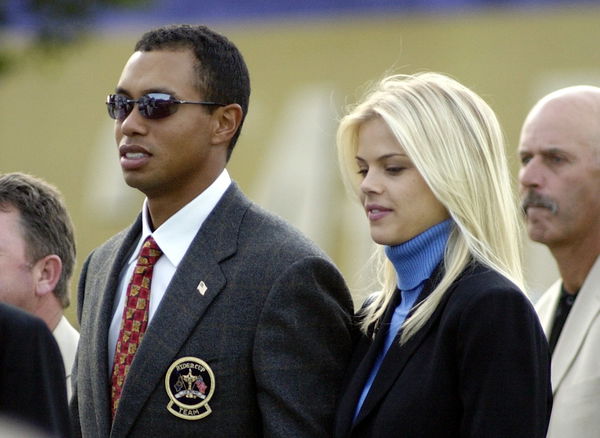 It is not a secret that the golf legend Tiger Woods and Elin Nordegren opted to co-parent their two children after their divorce. In fact, the golfer had claimed many times that they two get along really well and now consider each other as good friends. However, did you know that the two even went on dates together after their divorce? 
ADVERTISEMENT
Article continues below this ad
Before you freak out, no, they didn't think that the divorce was a wrong choice and wanted to get back together. Rather they used to go on double dates together with their respective partners. 
ADVERTISEMENT
Article continues below this ad
After their divorce, Woods had dated the ski legend, Lindsey Vonn, and Nordegren dated billionaire Chris Cline. According to some sources, the two couples used to go on double dates with each other! "They can be a happy foursome now that Elin has a guy even richer than Tiger," an insider told the US Magazine. 
Elin Nordegren and Lindsey Vonn were friends
Vonn was Tiger Woods' girlfriend at the time, whereas Nordegren was his ex-wife. However, according to sources, the two had developed a friendship with each other."You'd think it would be weird, but Elin loves Lindsey. And they talk all the time," the source further revealed. "Elin likes that Lindsey is a strong woman."
According to sources, Woods' ex-wife had approved of his relationship with the former Olympic champion. Sources revealed that the former Swedish model believed Vonn was a "good influence" on her ex-husband. As a matter of fact, she even loved the fact that the American ski legend and her and Woods' children got along well. 
Lindsey Vonn and Tiger Woods' relationship 
Woods and Vonn were considered one of the ideal couples by many as their chemistry was amazing and the fact that the two were legends of their respective sports. Yet, the two broke up in 2015, after dating for nearly three years. 
ADVERTISEMENT
Article continues below this ad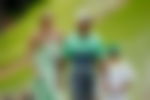 As two of the best athletes in their respective sports, Lindsey Vonn and Tiger Woods didn't have time for each other. She revealed their breakup through a Facebook post, in which she explained how their "hectic lives" led them to break up. 
Notably, Tiger Woods is currently in a relationship with his longtime girlfriend, Erica Herman. They have been together since 2017 and reportedly got engaged recently. 
ADVERTISEMENT
Article continues below this ad
Watch This Story: Tiger Woods Once Got Candid About His Divorce with Ex-Wife, Elin Nordegren
Even after the divorce, Woods, and Nordegren still remain good friends. What do you make of this arrangement? Let us know your thoughts in the comments down below.