Tiger Woods and Yankees Legend Derek Jeter Have Nothing But Mutual Respect for Each Other
Published 06/20/2022, 7:30 PM EDT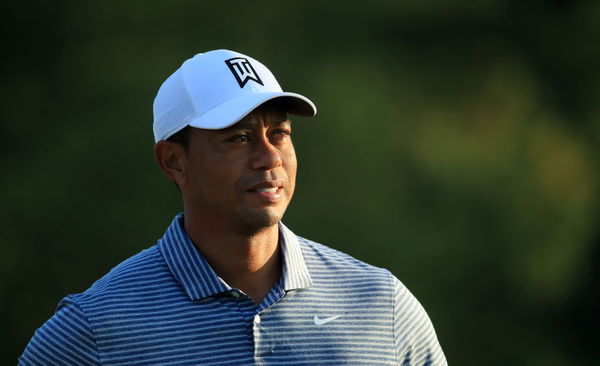 Golf legend Tiger Woods has numerous well-deserved records under his name. The golfer has tons of fans and is one of the most loved golf stars in the world. Not only the people who watch the sport, but other golfers also have immense love and respect for the player.
Three famous personalities, who are also fans of the athlete, had joined him for a practice session for the Hero World Challenge. Justin Rose, Tino Martinez, and Derek Jeter showed up in the Bahamas on a Monday in 2016 and played a few shots with the 15-time major winner. Woods appeared to be giddily playing next to Jeter.
ADVERTISEMENT
Article continues below this ad
Woods plays practice rounds with fellow golfers
In a conversation with USA Today, Woods said, "He asked me a bunch of technical questions about the game, and I could hear him pick the brain over there with Rosie," The same went on with Jeter when he said, "This is a blast. You're playing with Tiger Woods. Doesn't get any better than that."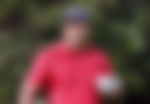 Jeter is a friend of Woods since the late 1990s, but it was surprisingly the first time the two played together. It was so because Jeter was trying to improve his handicap, and Woods was getting ready for his big comeback to professional golf via the Hero World Challenge.
Tiger Woods gives golf advice and more
ADVERTISEMENT
Article continues below this ad
As the two played the shots in the practice round, they were joined by Tino Martinez, who is a former Yankee, and Justin Rose, who won the U.S. Open in the year 2013. The game continued, and so did Woods' golf advice to Jeter about the swing, chipping, and the short game. Even Jeter didn't stay behind in asking questions from the legend.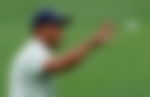 Woods said, "He's addicted to playing golf now," Woods also added, "He likes to practice, likes to play. He wants to learn. And he asks the right questions." The four talked about golf and a lot more during the session. Woods also told them about how he sat in the hot tub and needed other kinds of treatment to get his surgically repaired knee and back better.
ADVERTISEMENT
Article continues below this ad
Woods is an inspiration for many golfers and is respected massively by all of them. What do you think about the 46-year-old golf star? Comment down below.
Watch This Story: When Tiger Woods Shared an Epic Story About John Dalys Thirst for Diet Coke