Tiger Woods' Bold 6-Word Statement About Jack Nicklaus' Mighty Record Has Aged Poorly After Seven Long Years
Published 01/16/2023, 9:30 AM EST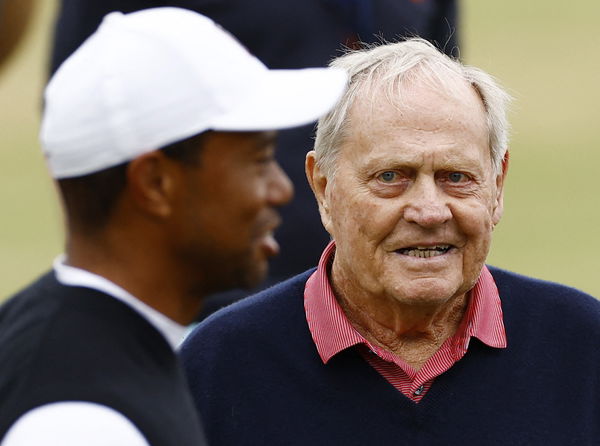 In the world of golf, only Jack Nicklaus has more Majors than Tiger Woods. The conversation for the greatest golfer of all time has always included the duo. While many regard Woods as a more talented golfer, others consider Nicklaus the better golfer courtesy of his 18 Major triumphs. However, Tiger once claimed to win more Majors than the Golden Bear by the end of his career.
Though Tiger Woods has more professional wins (82) than Jack Nicklaus (73) in the PGA Tour, the 82-year-old holds the record for most Major wins in the sport. Meanwhile, Woods stands behind him with three Majors short.
Nonetheless, during an interview with the PBS program's Justin Rose in 2016, the 15-time Major winner discussed his desire to win more Majors and eventually stand out from his closest competitors in the discussion of the greatest golfer. Let's take a look at what Tiger had to say.
ADVERTISEMENT
Article continues below this ad
Tiger Woods claims to not win 18 Majors, but many more than that
In the rare one-on-one interview, Woods celebrated the 20th anniversary of his charitable trust, the Tiger Woods Foundation. He further discussed family, injuries, and much more. However, Tiger then talked about wishing to win more than 18 Major titles.
"Do you believe you'll win 18 Majors?" asked the interviewer, Justin Rose. "No", replied Woods. The response of the golfer stunned Rose initially, as he said, "You've accepted that". But then the 47-year-old gave a fitting reply which depicts his true character and determination for the sport. "I've accepted I'm gonna get more", said Tiger.
The golfer's mindset has always been a key factor in his success. With 82 professional wins, which also include his 15 Major victories, Tiger Woods is hungry for more. After years of pure determination in the PGA Tour, Woods has only been making his presence at the Majors for the past few years.
ADVERTISEMENT
Article continues below this ad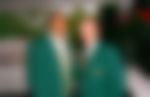 Despite his bold statement, Woods has yet to achieve his target seven years later. The constant injuries and his car accident in February 2021 have derailed his career lately. Nonetheless, the legendary golfer has made competing at the Majors his top priority. Except for the US Open, fans witnessed watching him play in the rest of the Majors last season.
Perhaps this could be his mission of adding more and more Majors and eventually overcoming Jack Nicklaus' longstanding record. However, reports do suggest Woods would participate in more events apart from the Majors in 2023. Either way, the fans are in for a treat.
ADVERTISEMENT
Article continues below this ad
Watch This Story: Golf World Reacts to 'Strange' Tiger Woods' Achievement
What are your thoughts on Tiger's claims to win more than 18 Majors? Let us know in the comments section below.
Edited By: Akash Pandhare