Tiger Woods' Coffee Order is Just as Grand as the Golf Icon Himself
Published 09/29/2021, 3:04 PM EDT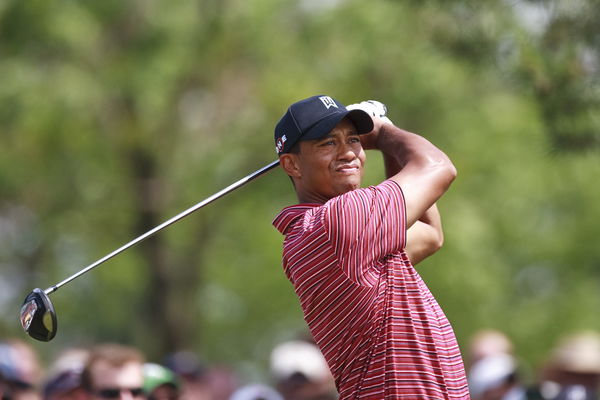 ---
---
Fans are always interested in every aspect of their favorite athlete's life. Especially their diet, as it is directly related to their health and is often controlled and perfected to suit their body and lifestyle. Of course, for living legends like Tiger Woods, the smallest detail about the icon always intrigues fans.
ADVERTISEMENT
Article continues below this ad
Having said that, Woods has been off the course since his accident in February, which means everyone welcomes any piece of information about the 15-time major winner.
On Coffee Day, Golf Digest chose to share an old clip featuring the golf icon. It only mentions his somewhat crazy coffee order, which also had fans sharing their own coffee orders on social media.
ADVERTISEMENT
Article continues below this ad
Let's take a look at what exactly does Woods' coffee order looks like.
What is Tiger Woods' everyday coffee order?
The video shared is old and is actually from an extended At Home with Tiger Woods video. Woods is riding in a car with Henni Zuel of Golf TV, answering her questions. She starts off by asking about his coffee order, a rather mundane part of many people's life.
Woods, of course, is far from mundane. "Grande, non-fat (milk), double-shot (espresso), hazelnut latte," Woods shared, prompting Zuel to refer to his order as 'extra'.
WATCH THIS STORY: Tiger Woods vs Jack Nicklaus: Who is Richer?
Ever since the Tweet has appeared, fans have been having fun in the replies section. One fan wrote that he respected the 45-year-old till he pulled this stunt. Others shared their own coffee orders, while some simply asked when Woods was actually coming back.
What else does Woods discuss?
ADVERTISEMENT
Article continues below this ad
Zuel and Woods also talk about what Woods does on a day off. The legendary golfer revealed that he wakes up early and hungry and his dogs are always by his side. Woods also spoke about he starts his day early because he loves to drive his half-asleep kids to school.
They talk a little more about Woods' children and how they spend their time together, before moving on to some random questions.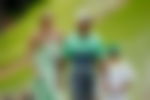 Woods is currently recovering and is trying to work towards his return to the course. While everything remains uncertain, he was recently in the news about helping out at the Ryder Cup 2020 even while physically away.
ADVERTISEMENT
Article continues below this ad