Tiger Woods Day: Looking Back at His First Press Conference as a Professional Golfer 25 Years Ago
Published 08/29/2021, 12:36 PM EDT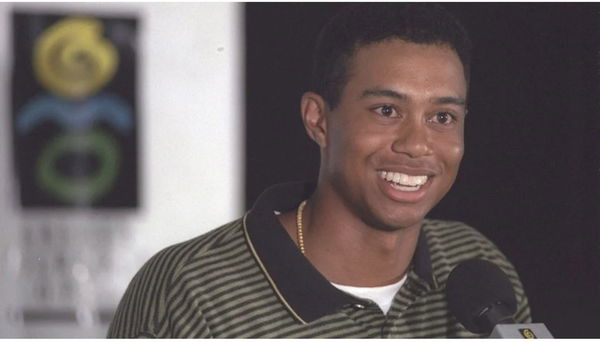 ---
---
Today, Tiger Woods is a living legend in the golf world. His prime is unrivaled and many have labeled him as the greatest player of all time. An inspiration to many, Woods' legacy has overcome the test of time with the 45-year-old winning the Masters (2019) to cement his comeback. His journey, however, started as a 20-year-old who had just won the 1996 US Amateur Championship.
ADVERTISEMENT
Article continues below this ad
Now, on August 29, 2021, Tiger Woods has completed 25 years since his PGA Tour debut.
To honor this milestone, let's have a look at his first press conference that introduced him to the professional world.
ADVERTISEMENT
Article continues below this ad
'"I guess, hello world, huh?" – Tiger Woods before starting his PGA Tour journey
Woods started his press conference by thanking the numerous organizations that got him there, excited about a new start in the professional world. The very first question asked him about his decision to become a pro, was if his amateur title played a role. Woods admitted that it was 'vital' to his decision. Having won three times in a row (1994-96), he believed he did not have anything left to achieve as an amateur.
Woods
then dominated the PGA Tour upon joining in, winning 82 events, including  15 majors championships. Woods is the youngest to achieve the career Grand Slam and the only one to win all four major titles in a row.
"I wanted my final round as an amateur to be in the U.S Amateur Championship, which will be a day I will always remember, and also treasure for the rest of my life," Woods said.
Of course, he also thanked his parents, admitting that he did struggle with the decision as a whole. "Several weeks ago I spoke with some very special people. My parents. And told them that after a frustrating and painful process, that I was struggling with the decision to become a professional golfer". 
ADVERTISEMENT
Article continues below this ad
He added that he also spoke with friends, who he trusts to give him proper advice. "And after a heated debate, especially with my dad, told me they (all) would fully support any decision I made".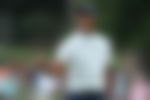 Woods also spoke about actually making the decision, explaining how there was no fear involved. It was thorough and thoughtful, just as it should have been. "That there was no fear because it really was the right decision. If I made it a spur of the moment or on a whim it would have been a different story". 
ADVERTISEMENT
Article continues below this ad
Woods' maiden tour win came at the Las Vegas Invitational in 1996, and his first major win was at the 1997 Masters at Augusta National.