Tiger Woods' Mother Had No Chill and Insulted Phil Mickelson With 2 Brutal Nicknames to Fat Shame Him, a Report Once Revealed
Published 11/29/2022, 9:29 AM EST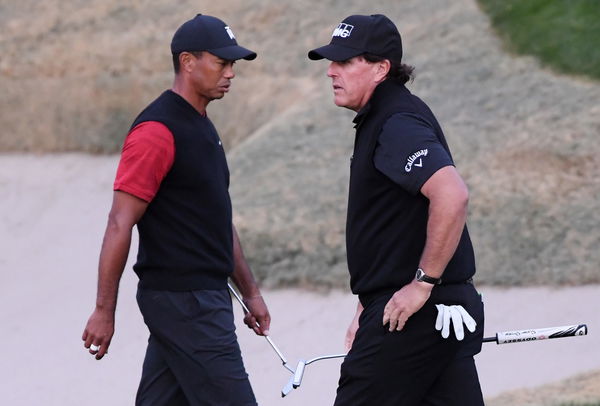 The rivalry between Tiger Woods and Phil Mickelson is well-known to everyone. Now that Mickelson is part of the Saudi-backed LIV golf, the bitterness between the loyal PGA golfer and LIV defector has increased. However, Woods' mother, Kultida, once took the rivalry to the next level. And you will not believe the brutal nicknames she gave to her son's rival.
Woods and Mickelson have created some magnificent moments in the history of golf. Even though they try to maintain sportsmanship, what goes on privately between them stays between them. The HBO documentary and other sources may tell the truth about their relationship. So let's find out the reason for the unbelievable nicknames given to the LIV player by the former number-one golfer's mother.
ADVERTISEMENT
Article continues below this ad
Why did Kultida give Phil Mickelson nicknames?
Alan Shipnuck wrote a book named 'Phil: The Rip-Roaring (and Unauthorized!) Biography of Golf's Most Colorful Superstar,' earlier this year. In the book, he mentioned that Tiger Woods' mother, Kultida, had a few unfortunate and brutal nicknames for Phil Mickelson. According to The Times of London article, the nicknames were "Hefty" and "the fat boy." 
Woods' mother loved to make fun of the former PGA golfer. Even in the HBO documentary about the legendary golfer 'Tiger,' Kultida referred to his son's rival as 'hefty' instead of 'lefty.' Shipnuck claimed in the documentary that she took their rivalry personally and gave such nicknames to the LIV defector.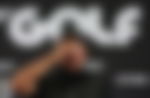 The first reason was their long-going rivalry, and the second was Mickelson's weight. The PGA tour winner had gained an extra 20 pounds, whereas his rival Woods looked charming, like Mr. Universe. 
ADVERTISEMENT
Article continues below this ad
Did Tiger Woods dislike Phil Mickelson too?
The rivalry always had its place in the life of the golfers, but once disrespect took the position of the rivalry. According to Shipnuck, Woods looked at Mickelson with 'disdain,' and the reason was his carelessness. Woods always agreed that Mickelson was skilled but did not work hard. Despite great potential, the LIV golfer did not put in enough effort, which is why GOAT lost respect for him. 
"Tiger knew that Phil was the most naturally gifted player ever to hold a golf club," said Shipnuck. According to the HBO documentary of 2021, the 15 times major championship winner disliked how there was so much potential to be a dominant player, and the former PGA golfer was ignoring it.
ADVERTISEMENT
Article continues below this ad
Watch this story – Inside Tiger Woods' Love-Hate Relationship With His Great Rival
What are your thoughts about the nicknames of Mickelson? Let us know in the comments section below.
Edited By: Manaal Siddiqui