Tiger Woods Once Pulled an Absolute Boss Move On Justin Thomas
Published 10/30/2021, 5:15 PM EDT When Tiger Woods' career progressed, he revolutionized golf with his talent. As the 45-year-old grew the sport to incredible levels, he shaped lives along the way. Today, many players on the PGA Tour consider him as their idol. Over the years, many who play on the PGA Tour have formed a connection with Woods. This list includes Justin Thomas, who has developed a unique relationship with Woods during his time on the Tour.
Last year, Golf Digest combined stories of over 60 people who spoke with Woods, and Thomas was one of those 60 people. Let's take a look at the anecdotes the 28-year-old shared.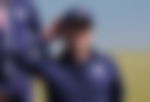 How close are Justin Thomas and Tiger Woods?
ADVERTISEMENT
Article continues below this ad
While speaking to Golf Digest, Thomas shared two stories of him spending time with Woods and his family. He explained his deeply personal relationship with Woods, something that not many people can boast about. Thomas and Woods have been friends for the second half of Woods' career – JT also spending time with his son Charlie.
"I've never known the old Tiger. People tell me all the time that I never would've had this friendship with him in his prime. But this is the only Tiger I know. We text each other pretty much every day," Thomas mentioned.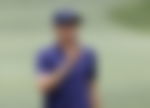 He spoke about the 2018 Tour Championship, for which Woods had not qualified. "I FaceTimed him from the 18th fairway during a practice round to remind him what it looks like since he didn't qualify. A few hours later, he FaceTimed me wearing the green jacket," he said, adding that this is what their relationship is always like.
Woods has won 15 majors in his life, Thomas has won one.
Thomas further revealed that they keep having competitive banter, which is probably because of the way they grew to know each other. It was while Thomas was injured, and not playing. Their friendship has come a long way since then, the both of them having dinner and hanging out at Woods' house while playing video games and ping pong.
A fun game of home-run derby
The 2017 PGA Championship winner spoke about playing home-run derby with the 15-time major winner and his son Charlie. "Charlie's using a golf club, and Tiger's pitching, but Charlie wanted a bigger bat, so he grabbed an actual bat. Tiger takes his turn, and he's swinging full speed, just ripping them". 
Thomas even ended up hitting a candle and breaking it.
ADVERTISEMENT
Article continues below this ad
Towards the end, he got a little emotional, sharing how supportive remain of each other no matter what.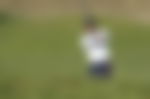 Of course, he ended on a fun note, letting everyone know that they are "pretty sarcastic" and are saying things not suitable for print.
ADVERTISEMENT
Article continues below this ad
Thomas has always spoken about his friendship with Woods, not expecting it to grow into what it has today. Their bond has evolved with time, Thomas coming face to face with the real Tiger Woods.