Tiger Woods Opens up on the Bond With His Second Family: 'The Little Brother I Never Had'
Published 12/23/2021, 9:44 AM EST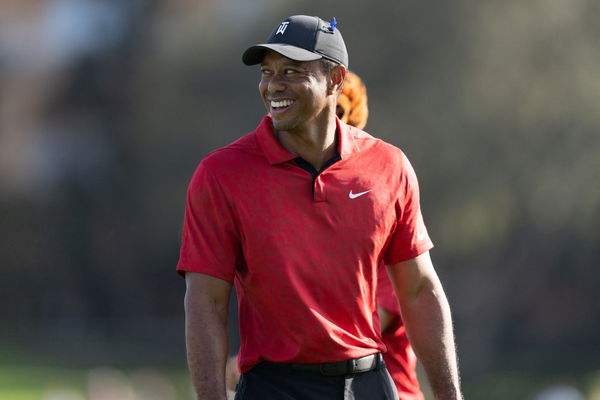 ---
---
Tiger Woods has been an idol to countless people, owing to his prowess in the sport and display of sheer dominance. And throughout his illustrious career, he has inspired, motivated, and indirectly produced many golf stars. However, few such people have the chance of being called family by the legend.
ADVERTISEMENT
Article continues below this ad
Tiger is almost 18 years senior to the PGA Tour star Justin Thomas. In fact, by the time JT turned professional in 2013, Tiger had already won 14 of his 15 major titles. Fast forward to almost a decade later, and the duo share of the best relationships we have witnessed.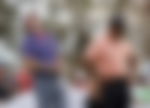 Throughout Woods' extensive journey to recovery that lasted the majority of the past year, JT has been the one to provide us with regular health updates. And, in their usual banter-style friendship, JT earlier admitted to us, "He's still his sarcastic a-hole self, so nothing's really changed there. So I'm glad to see he's as chipper as always."
ADVERTISEMENT
Article continues below this ad
However, it's tremendously heartwarming to see how the two feel about each other. In a recent statement, Tiger opened up about their special bond, which has far exceeded friendship.
Watch This Story- Jeff Gordons Ex-Wife Brooke Sealey Net Worth: Why is She Richer than Most NASCAR Drivers?
Tiger Woods reveals his special bond with Justin Thomas
ADVERTISEMENT
Article continues below this ad
On Friday, in the post pro-am round press conference, Tiger shed some light on their relationship. He said, "We get a chance tomorrow to play with the Thomas's, which are like our second family. We've become so close that I think Charlie's like Justin's little brother he never had, and Justin has become the little brother I never had."
"We are extremely close with the family and we do a lot of things together, and to be able to have that experience tomorrow again," he added. With a smile and indulging in a bit of banter. He also commented on how they would like to put up a tougher fight for the prize belt this year. This stemmed from the fact that the Woods finished 7th last year, as opposed to the Thomas', who emerged victorious.
ADVERTISEMENT
Article continues below this ad
Well, the Woods certainly exceeded their expectations by finishing a spot ahead of Thomas', second on the leaderboard. What a great weekend!