Tiger Woods' Recent Revelation Will Delight eSports Fans
Published 12/10/2021, 12:30 PM EST Tiger Woods is currently getting set to return to golf once again. The 45-year-old suffered a horrific car crash earlier this year and sustained severe injuries. But here he is, a few months later, having a solid mindset to get back to where he belongs. 
ADVERTISEMENT
Article continues below this ad
A few days ago, Tiger Woods hosted the Hero World Challenge which served as the pathway to announcing his recovery status. Woods attended a press conference before the tournament in which he answered a plethora of questions posed by the reporters. 
Tiger Woods has a love for gaming 
ADVERTISEMENT
Article continues below this ad
Tiger Woods has been injured a lot and he's made the uphill climb numerous times in his career. The car crash in February was more serious than all of his injuries from the past and it made Woods realize a lot of different things. 
One positive from it was that the 45-year-old was able to spend ample time with family, especially with his kids. Sam and Charlie have played a huge role in helping Woods reach a speedy recovery. 
During the recent press conference, Woods was asked how his kids coped with the picture of their dad sitting around the house injured. The golf legend had a simple response, that also contained a revelation. Here's what he said: 
"You know most of their lives I was going through my back operations. So you know, I was the guy sitting in the chair around from the tv playing Call of Duty while they're at school and I just have to sit there and let it heal and so they would play around me," Woods replied. 
Well, there wouldn't be many Tiger Woods fans who were aware that their legend plays COD until now! Does Tiger seem like a guy who's a fan of eSports? Moreover, which game from the Call of Duty Franchise do you think Woods prefers? 
When is Woods playing the PNC? 
ADVERTISEMENT
Article continues below this ad
The PNC Championship will be Tiger Woods' first golf tournament since his single-car crash in February 2021. The 15-time major winner recently committed to the event and sent the golf world into a frenzy. 
The PNC Championship is not a regular PGA Tour event and hence it is the perfect comeback venue for Tiger. He will tee it up alongside his son Charlie and will have a relaxed mindset during the course of the tournament.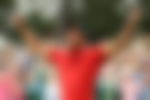 The tournament will run from December 18-19 and will take place at the Ritz-Carlton Golf Club, Orlando, Florida. 
ADVERTISEMENT
Article continues below this ad