Tiger Woods vs Phil Mickelson Net Worth Comparison: Who Is the Richer Golfer?
Published 09/07/2021, 3:57 PM EDT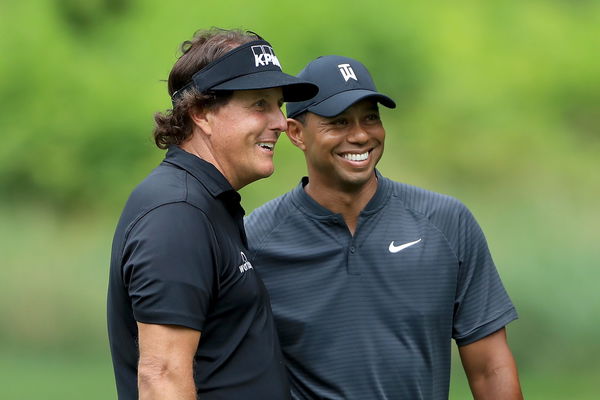 ---
---
Tiger Woods and Phil Mickelson are two living legends in the world of golf. The two were known as bitter rivals, but their relationship now evolved into one of mutual respect and friendship. They have enjoyed illustrious careers – their popularity helping them uplift the game as well.
ADVERTISEMENT
Article continues below this ad
Of course, with their talent and countless PGA Tour wins, Woods and Mickelson have both earned a fortune. Not limited to the prize money, as Woods and Phil Mickelson are known to make millions off the course, more than any other golfer. This is also a reflection of their influence on the sport – their impact global and massive.
Let's take a look at their net worth, career earnings, and more.
ADVERTISEMENT
Article continues below this ad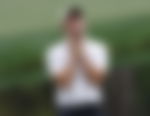 Is Tiger Woods Jordan richer than Phil Mickelson?
According to Celebrity Net Worth, Tiger Woods' net worth stands at $800 million. Mickelson, as per the same source, is worth $400 million.
Mickelson's career earnings currently stand second only to Tiger Woods, having earned $94,814,452. The 15-time major champion leads the list with a whopping amount of $120,851,706. Playing since the 90s, both Mickelson and Woods have been around for over two decades, and these talented men have had ample time to accumulate some serious wealth.
The 51-year-old has deals with KPMG, Titleist, Ford, Callaway, Amgen, Rolex, Grayhawk, and many more brands, contributing to his off-course earnings. He earned around $50 million with his endorsements and around $10 million from what he wins at tournaments. This year, one of his largest paychecks remains his PGA Championship win, the San Diego-native earning $2,160,000.
He has also helped found Coffee For Wellness, which started in 2020 September. The six-time major champion is also 21st on Forbes' The World's Highest-Paid Athletes list.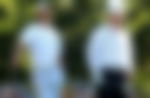 Looking at Woods, the child prodigy has built his wealth from a young age. Woods remains the highest-earning golfer of all time, starting his professional PGA Tour career in 1996. Till 2020, he earned $60 million via endorsements from brands like Bridgestone, Hero Motorcorp, Monster Energy, Rolex, and TaylorMade.
The 45-year-old has also designed the Payne's Valley golf course, which opened in Missouri (2020). His yacht 'Privacy' is apparently worth $25 million, and his Gulfstream G550 private jet being worth $63 million. He even owns a mansion in Jupiter, worth around $54 million.
ADVERTISEMENT
Article continues below this ad
What stands out about Woods is his Nike contract, which has earned him a major chunk of his wealth. Woods' 2009 scandal proved disastrous for his career, and his Nike deal was the one that withheld the test of time. They signed him to a five-year $49 contract in 1996, coming to a $100 million deal later on. As per a 2019 report, he is worth $22,540,000 to the brand.
Can Phil Mickelson reach Tiger Woods' net worth?
Already at the tail end of his career, Mickelson might not be able to reach Woods' net worth. While he is one of the richest athletes out there, Woods is the one who people think has revolutionized how people look at golf, taking it global. That being said, Mickelson's contribution can never be ignored. The oldest to win a major title, Mickelson has inspired everyone with his sincerity and dedication to the sport.
ADVERTISEMENT
Article continues below this ad