'Took Me a Second to Realise': Golf World Reacts to Paige Spiranac's Amazing Headcover
Published 05/03/2022, 11:03 AM EDT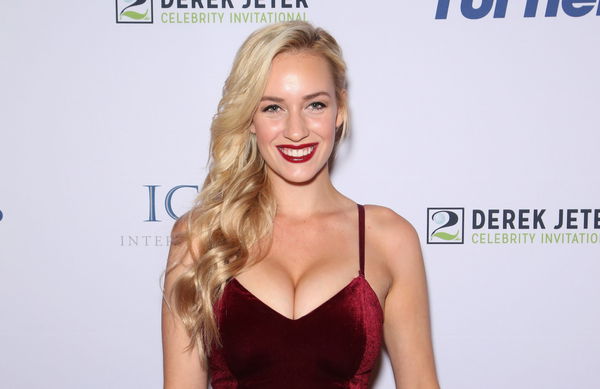 Sports entities and other celebrities use social media to promote their sponsor brands. However, sometimes it doesn't go as planned. The former professional golfer Paige Spiranac also experienced the same when she tried to promote one of her sponsoring brand products.
The golfer turned social media influencer posted a photo of her going to play golf on her social media. And she used the opportunity to promote one of her sponsoring brands, Shotscope. However, it is her life-like head bag that took all the attention.
ADVERTISEMENT
Article continues below this ad
Shotscope is a Scottish range finder brand with which Spiranac has signed a deal to be their global ambassador. She is in charge of promoting the company's shot tracking devices. Notably, Shotscope is a well-known brand for making accurate golf shot tracking devices and apps.
Spiranac loves golf and has played the sport professionally. However, although she found success in her amateur years, she couldn't continue the same in her professional years.
According to Paige, her inability to control the mental aspect of the sport made her quit her career as a professional golfer. As one of the many who had struggled with anxiety issues, Paige has never been shy to open up about it to the public. Similarly, she shared the real reason for the end of her golfing career through one of her YouTube videos.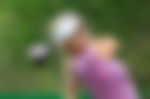 Nevertheless, Spiranac proceeded to make a career in social media, and it worked. The former golfer has 3.2 million followers on Instagram, which is more than the top golfers, including Tiger Woods and Rory McIlroy. Moreover, her popularity on social media has led her to receive sponsorships from sports-related brands, including Shotscope and PointsBet.
Twitter reactions' to the post by Paige Spiranac
Although the former pro golfer intended to promote the Shotscope product, the fans got more attracted to the dog-shaped headcover. Many thought that she had actually put her dog in her golf bag. However, later, they realized that it was not a real dog but a headcover.
is that an actual dog head?

— Monday Q Info (@acaseofthegolf1) May 2, 2022
Took me a second to realise that was a head cover and not a real dog it's so cool

— Gamepunk1985 (@chriss1985) May 2, 2022
😂 I genuinely don't know!

— Golf Bum (@feralgolf) May 2, 2022
I was wondering how the dog was sitting on top of your clubs and then I realized I wasn't looking at the dog.

— 𝔐𝔦𝔱𝔠𝔥𝔢𝔩𝔩 𝔇𝔬𝔫𝔞𝔥𝔬𝔢 🇺🇦 (@mitchelldonahoe) May 2, 2022
Greatest picture ever of a golf dog and owner…lol!

— Roberthordcool (@roberthordcool) May 3, 2022
Lovely dog is he riding shortgun. You look beautiful as you always do Paige 🌹x

— Keith Wakeham (@KeithWakeham) May 2, 2022
Thought the dog was real for a second lolol

— Devon Parent (@DevonParent) May 2, 2022
That dog head club cover is freaking me out!

— Ryan Gilbert (@RyanWGilbert) May 2, 2022
I thought that was your actual dog. Amazing cover

— KP Wilkie (@Wilkie007) May 2, 2022
I thought that was a real dog at first glance.

— Grant from Hot Springs (@YaneyGrant) May 2, 2022
That's a really lifelike head cover. REALLY

— Tunechi (@sonofadkins) May 3, 2022
That headcover is looks scary real

— TakaTakaTa (@SPORTSMAN177) May 2, 2022
ADVERTISEMENT
Article continues below this ad
Dog lookin a lil too realistic kinda freakin me out

— Mike Kach (@mkach925) May 2, 2022
Since the headcover looked so lifelike, the people went frenzy on Twitter. Interestingly, the golfer has got more than 100 comments for the post. And almost half of the comments were related to the headcover.
ADVERTISEMENT
Article continues below this ad
What do you think? Did you also take notice of the dog-shaped headcover in her golf bag?
Watch This Story: Meet the Former World No. 1 Golfer Who Is a Huge Fan of BTS Jimin