'Tough Way': Despite His $400 Million Net Worth, Jack Nicklaus Took the Stern Route to Prevent His Kinds From Spoiling Their Lives
Published 01/24/2023, 1:30 PM EST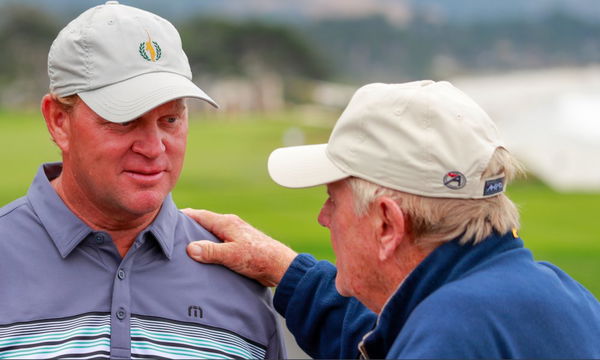 If you were a super-successful businessman, it would be more beneficial and, of course, pleasurable for your family and kids. And so is the case for professional athletes, especially for golf. But it is not the case for legend, Jack Nicklaus. As he once explained, how despite having so much money, he kept his kids safe from getting spoilt!
Jack Nicklaus retained his riches from his kids. But why?
Nicklaus is probably one of the most renowned golfers in the entire history of the game. Even legend Tiger Woods couldn't break many of his records. And his 18 major championship victories are still a dream to achieve for numerous young golfers.
ADVERTISEMENT
Article continues below this ad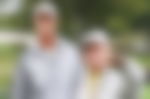 However, the golden bear is known for more than just his records on the field. His work towards charity is visible from his involvement in several foundations working towards social development. Moreover, Nicklaus also runs his own charitable foundation along with his wife, the Nicklaus Children's Health Care Foundation to help kids around the world.
With such a humble and down-to-earth lifestyle, it is conspicuous for him to raise his own kids with the same standards. And despite being one of the richest men in golf, Nicklaus once revealed how he kept his kids away from spoiling themselves with his money.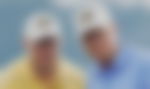 ADVERTISEMENT
Article continues below this ad
In an interview back in 1985, when he was still playing professionally, Nicklaus said, "My kids have a tough way to go." According to him, his children were blessed with all the amenities, thanks to his blasting career. "They're given a lot, and that's not always the best way. But it's hard for me not to do that. Still, I don't want to spoil their lives with money," he added.
It might sound a bit controversial to people looking at other golfers and their kids. But in Nicklaus's case, his early days in golf weren't less than a nightmare. His wife, Barbara, once revealed they were both extremely broke when Nicklaus decided to turn professional. And they had no idea how it was going to turn out.
ADVERTISEMENT
Article continues below this ad
But after facing countless hardships, the golf G.O.A.T. finally made it big in his career. And so, he wanted his heir to learn through hardships as well before finally making it to the top. But that doesn't change the fact that Nicklaus loved his kids with everything he had at the time. He even gifted his son, Gary, a brand new fully equipped black Trans Am when he turned 16. But his mindset towards becoming successful definitely comes from his own experiences in life!
Watch This Story: Golf Legend Jack Nicklaus Revealed Why Greg Norman Won't Look at Him Eye-To-Eye Despite Their Longtime Friendship
Edited By: Manaal Siddiqui