Trouble in Paradise?: Tiger Woods' Words From 2017 Contradict His L'il Brother Justin Thomas' Take On Latest Ball Back Rule
Published 03/18/2023, 5:56 AM EDT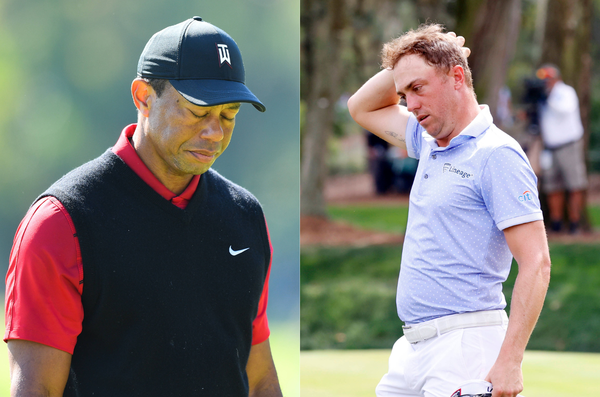 The United States Golf Association (USGA) and Royal and Ancient Golf Club of St. Andrews (R&A) are in the news nowadays. Their latest golf ball back proposal is the current topic of debate in the golf world. Many fans, including the golfing greats, have also expressed their disapproval of the proposal, which is said to come into force in 2026. Despite all this, we have not received any recent statement from the face of the PGA Tour, Tiger Woods. However, an old statement of his pertaining to the same rule proposal has resurfaced. Is he against it or with it? And is his good friend on board?
Tiger Woods shared his views already in 2017
Courtesy of Golf Digest, they have resurfaced an old statement of the GOAT from 2017. He has shown support in reducing the distance. The 15-times major championship winner said, "My idea was to have it so that every professional would have to play a reduced-flight ball." He further explained, "Even if you played a pro member, you would have a reduced-flight ball for the pro… whereas the amateur, go ahead and make it fun, juice the golf balls up, juice the clubs up, and let them go have a great time."
ADVERTISEMENT
Article continues below this ad
However, the PGA Tour pro also said, "But at a professional level, I see no reason why we can't have it very similar to where baseball has it right now." And after all those years, USGA and R&A have decided to make it all come true. Although it is a bummer that Woods' sibling-like fellow player, Justin Thomas, is not on board with the proposal at all. He has firmly presented his disapproval at the Valspar Championship recently.
 

View this post on Instagram

 
According to him, the American golf governing bodies have made a "selfish" decision. When asked about the ruling, he said, "My reaction was disappointed and also not surprised, to be honest." It also means that he is against the ideas of his good friend Woods. Because even though we have not received a fresh comment from Woods, he shared his approval years ago. And now his friend is strictly against it. "I think the USGA over the years has — in my eyes, it's harsh, but made some pretty selfish decisions," said Thomas.
The sibling-like bond of the PGA Tour pros
ADVERTISEMENT
Article continues below this ad
The controversy of the tampon prank is still not settled entirely, and now the two pros are standing on either side of the bridge. They both have completely different views about the golf ball back rule. However, their bond is more beautiful. The two-time major championship turned four years old when Woods won his first major title at the 1997 Masters.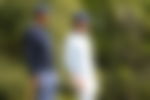 And therefore, their bond is like brothers. In 2021, following his PNC Championship pro-am round, Woods said, "We have become so close that I think Charlie's like Justin's little brother he never had and Justin has become the little brother I never had." We hope their bond is not affected due to differences in ideas.
ADVERTISEMENT
Article continues below this ad
Watch This Story- Tiger Woods Remembers His 'Pops' Earl Woods, While Revealing Insane TGR Venture: 'Players to Enjoy With Their Kids'
What are your thoughts about the ruling? Is it good or bad for golfers and the sport? Please share your views in the comments below.
Edited By: Akash Pandhare