Unbelievable Footage Captures Dog Driving a Golf Cart and Crashing into Owner's Car
Published 11/15/2021, 8:19 AM EST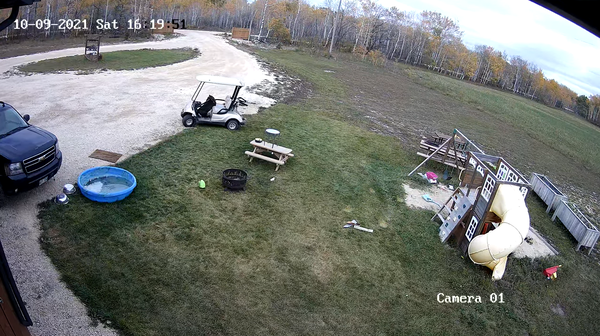 Golf carts are very convenient vehicles for short distance travel, on or off a golf-course. Perhaps that's why a family decided to invest in one and had parked it in their front yard. However, their pet dog made them reconsider their decision as the adorable Titan not only drove it, but also crashed it into their car!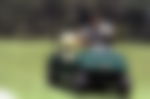 If you've ever driven a golf cart, you'll know there's not much to it. A little push to the pedal is all it takes to propel it forward. So, when he we heard a dog got behind the wheel, it didn't come as a terrible surprise. No, more surprising was the fact that he managed to drive into his owner's car!
ADVERTISEMENT
Article continues below this ad
Watch This Story- Five Potential Match-Ups for Max Holloway After His Victory Over Yair Rodriguez
Pet dog Titan crashes golf cart into car
The family shared the clip on their TikTok handle 'livingthedriftlife'. They admitted that their initial thought was that their kids had created the mischief. On their post, they commented, "defo thought it was the kids". Luckily, the security camera captured the reality and saved their children the effort to prove their innocence. It also gave us the chance to witness the hilarious incident!
ADVERTISEMENT
Article continues below this ad
The video begins with the dog sniffing around the cart until he decides to climb it. What unfolds next is something he most definitely didn't intend to do. The cart starts moving and turns an entire half circle back to where the family's car was parked. However, funnier was the dog's indifferent reaction. As soon as the cart crashed, he simply waltzed out, as if coming back from a fun ride. Hilarious stuff!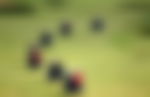 Thankfully for the dog, his family chose to focus on the funny side of the events. They said, "Titan didn't choose the thug life, the thug life chose him." Many users on TikTok were thoroughly entertained by his antics.
ADVERTISEMENT
Article continues below this ad
Meanwhile, this incident could've easily taken a disastrous turn. Luckily, he remained unhurt and only the car suffered the consequences. What do you make of his driving skills?