Watch: 2022 U.S. Open Champion Matthew Fitzpatrick Recalls Receiving a Special Text From Michael Jordan After His Win
Published 06/23/2022, 2:45 PM EDT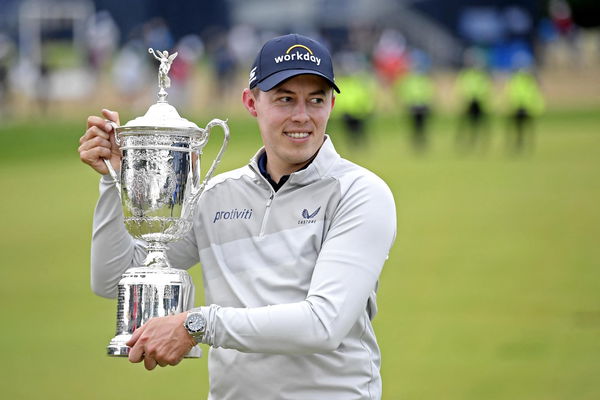 Michael Jordan can hardly be seen having a public outing. Moreover, to receive a message from the GOAT is a dream for many people. However, for the 2022 U.S. Open Champion Matthew Fitzpatrick, getting a text from the NBA Legend was not an issue.
Michael Jordan has been an avid golfer himself since his NBA days. He was also seen playing golf in his Netflix documentary "The Last Dance".
ADVERTISEMENT
Article continues below this ad
On the other hand, Matthew Fitzpatrick managed to get hold of his maiden Major by winning the 2022 U.S. Open at The Country Club. The 27-year-old also came close to winning the PGA Championship earlier this year but ended up tied in 5th position.
Michael Jordan congratulates the 2022 U.S. Open winner
During a recent episode of Fore Play Golf's podcast, the 2022 U.S. Open Champion was invited to talk about his win. Fitzpatrick shared his personal stories and also his mindset that helped him capture his first Major.
Fitzpatrick was asked if anyone reached out to congratulate him following his big win. He said, "Yeah, I am a member of his Golf Club down in Florida and he let me in. But Michael Jordan did text me just saying, well done."
The Barstool hosts seemed shell-shocked after hearing that Michael Jordan took time to appreciate Matthew Fitzpatrick. One of them said, "That was Matty Fitzpatrick's d*** just dropping on the f****** table."
Read More: Why Matt Fitzpatrick's First Major Win Means a Lot More to His Caddie Than Him
Fitzpatrick claimed he too was blown away by the fact that Jordan congratulated him. They then talked about how MJ congratulating someone after winning a championship is as high as you get in sports. Though Jordan's message only included a 'Well Done', Fitzpatrick can still add that to his resume.
Matt Fitzpatrick committed to the PGA Tour
With Brooks Koepka's departure from the PGA Tour, many fans turned their attention toward Fitzpatrick to question his loyalty to the 92-year-old Tour. However, world number ten confirmed his commitment to the PGA Tour.
ADVERTISEMENT
Article continues below this ad
Fitzpatrick said, "I think whenever you've got Justin Thomas, Rory McIlroy – I saw Collin Morikawa's come out and made a statement today – Scottie Scheffler, I feel like you've got some great players there." He further added, "For me, they're more than good enough to compete with any rival tour that might want to try and take hold of golf. I'm not really concerned about it."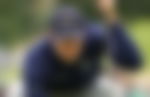 Fitzpatrick also claimed that the PGA Tour won't be getting irrelevant anytime soon since they still have the support of Tiger Woods, Rory McIlroy, and Justin Thomas. He ended up expressing his satisfaction of playing on the PGA Tour by saying, "I feel like that's the important thing for me is that I've got a place to play and that's where I want to play."
ADVERTISEMENT
Article continues below this ad
With many top PGA stars making their jump to the Saudi-backed LIV Golf, the future of the PGA Tour lies in the hands of emerging talents like Matt Fitzpatrick.
Watch This Story: Paige Spiranac Has a Strong 5-Word Response to Social Media Imposter