WATCH: A Funny Bernhard Langer Compilation That Will Win You Over
Published 10/27/2021, 11:00 AM EDT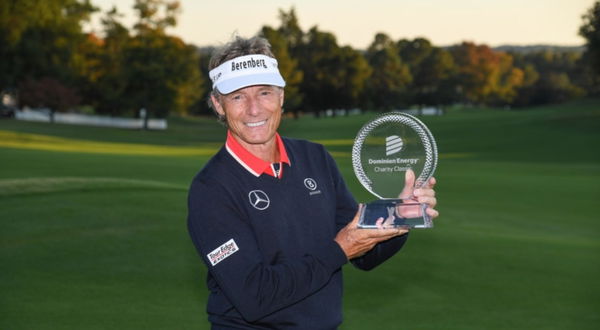 ---
---
Bernhard Langer has won everyone's hearts. However, if you think that was all he was capable of, then think again. In a recent video compilation of the 64-year-old, we see a side of him that remained concealed on the golf course. The man is a comedy king!
ADVERTISEMENT
Article continues below this ad
Langer recently notched a win at the Dominion Energy Charity Classic held at the James River Course in Virginia. The German, who is ranked first on the champions tour, won the playoff against Doug Barron on the first extra hole.
ADVERTISEMENT
Article continues below this ad
This win was his 42nd title on the senior tour, the second-highest of all time. He also set the record for the oldest winner on the tour. He beat Scott Hoch's 2019 record set at the Bass Pro Shops Legends of Golf at 63 years of age.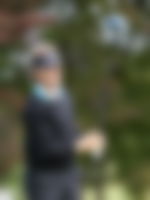 Unsurprisingly, the legend was ecstatic. He said, "I think it's just encouraging to everybody that's over 50 or 60. We can still perform at a very high level and you should never give up… And, of course, physical conditioning is one thing. You've got to be mentally tough, you've got to have good technique and nerves and all of rest of it."
Watch This Story- A Tense all-Mercedes Title Fight to Verstappens Podium Controversy: Most Controversial Moments of the US GP
Bernhard Langer is a comedy king!
The official PGA TOUR Champions twitter account recently posted a great clip of Langer. In the opening clip, he's standing at the edge of a pool, practicing a few weighted swings. He says, "Couple of golf swings like this and it feels great." He proceeds to move his hands and suddenly, he falls into the pool!
Throughout the video, he has a wide grin on his face that is truly lovely to watch. Watch the video for yourself to witness a couple of minutes of pure joy.
ADVERTISEMENT
Article continues below this ad
A highlight of the video is where he tells a joke. He says, "What do you call a bee that's having a bad hair day?" Well, before we reveal, do you have any guesses? He announces, "Frizz-bee!" An awkward pause ensues after which the interviewer says- "Okay, I have to go. We have to go."
ADVERTISEMENT
Article continues below this ad
In all senses, Langer is a true entertainer, on and off the course.