WATCH: Bryson DeChambeau Leaves Young Fan in Disbelief With A Splendid Gesture
Published 08/28/2021, 11:57 AM EDT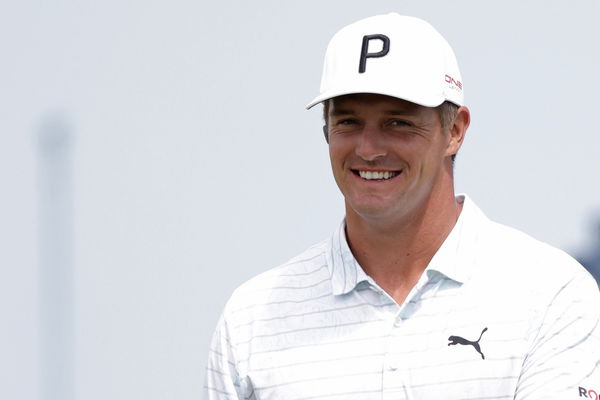 ---
---
To young fans, their favorite sports stars are like idols, helping them shape up their own personality and more. Their influence seeps into daily life, many looking to even play the same sport and thrive. Sports icons, at their end, and often reciprocating these feelings through their own gestures.
ADVERTISEMENT
Article continues below this ad
A few days ago, we saw Justin Thomas gift his shoes to a young fan at the Northern Trust. The son's father was the one who shared the moment with all fans, unable to believe his son received such a special gift. These gestures are also well-loved amongst fans, who love to see the younger generation go home with special gifts.
ADVERTISEMENT
Article continues below this ad
Recently, Bryson DeChambeau made one such fan's day – who was only expecting to see the golfer live.
How did Bryson DeChambeau make a young kid's day?
Walking away from the crowd, the 27-year-old looks at the boy while slipping him one of his golf balls. "Holy cr**," he says, completely shocked at the sudden gift in his hands. "I woke up this morning and I went to a tournament and I never knew I was gonna get a ball from Bryson DeChambeau". 
Of course, he showed off his new gift to the camera.
"A ball from @B_DeChambeau left this kid in pure disbelief," PGA Tour wrote, adding a laughing emoji.
Unfortunately Koepka Has never shot even Close to a 59 let alone -12 under 60 so this ball is worth more

— Gamble Me Dry (@gamblemedry) August 28, 2021
Amazingly the camera guy was there at the right time to capture the gift.

— murph (@murphytri) August 28, 2021
Unsurprisingly, fans ended up replying and even arguing under the tweet. Someone wrote about Brooks Koepka, and how his equipment is actually worth more. "Unfortunately Koepka has never shot even close to a 59 let alone -12 under 60 so this ball is worth more," wrote back a DeChambeau fan.
ADVERTISEMENT
Article continues below this ad
Another user pointed out that the cameraman was luckily present when DeChambeau gave away the ball.
DeChambeau narrowly missed out on shooting a 59 at the BMW Championship. "I hit it on the line, just misread it. We played it two and a half, three inches out, and it clearly didn't break that much, but I had good speed on it and I'll go look afterwards and see if I pulled it or not and work on ways to mitigate that," DeChambeau said later.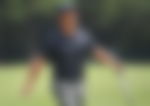 He missed his birdie from six feet by three inches at hole 18, which would have added his name to a list of 11 players who have broken 60. He admitted that there was some luck involved, agreeing that it was one of the better playing days in his career.
ADVERTISEMENT
Article continues below this ad