WATCH: Jim Furyk Effortlessly Removes an Obstruction With a Pair of Tees
Published 12/13/2021, 12:24 PM EST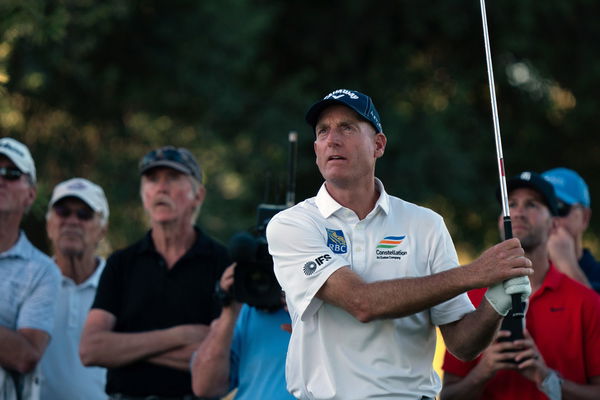 ---
---
Contrary to the belief of those who are unaware of how golf works, the game is harder than one might like to think. Consistency is earned, every swing and putt calculated. Some rules and techniques, however, are not as complicated.
ADVERTISEMENT
Article continues below this ad
While these techniques are simple, they might not be easy all the time. One such example was demonstrated by Jim Furyk, who easily got an obstruction out of his way, though the same obstruction could have presented other players with some problems.
How did Jim Furyk remove the obstacle on the course?
ADVERTISEMENT
Article continues below this ad
Usually, in golf and during events, players are allowed to move some loose objects (grass, stones, etc) on the course. These are additional objects blocking the ball, which have to be taken care of without disturbing the ball in itself.
In a video shared by PGA TOUR Champions, Jim Furyk is seen practicing the aforementioned theory. The now-51-year-old golfer was filmed while he removed the obstacles in his path, which looked to be some dried branches, grass, and leaves. His feat was truly a marvel to watch, especially as it was certainly not as easy to replicate.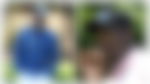 Moreover, the golfer picks up the obstacles with a pair of tees, the ball not even moving.
One can hear the commentators discussing how precise Furyk was with how he approached the whole thing. They spoke of the game Operation, which Furyk could have been good at while playing it. The area Furyk had to work with was small, making the job for Furyk even more stressful.
ADVERTISEMENT
Article continues below this ad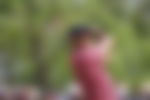 However, Furyk seemed completely calm, carrying out the task as if it was easy. The Champions Tours' tweet itself was an indication of the complexity of the situation. If one is not concentrated, the ball might move. If it does, it is the player who will suffer. Those actually present at the event must have particularly enjoyed what Furyk did, having watched his precise move by their own two eyes.
Where is Furyk now?
ADVERTISEMENT
Article continues below this ad
After competing in the PGA Tour, Furyk also started playing for the PGA Tour Champions. He last played the SAS Championship, where he finished T3.