Watch: John Daly Once Threw a Bizarre Ceremonial First Pitch at a St. Louis Cardinals Game
Published 05/09/2022, 12:51 PM EDT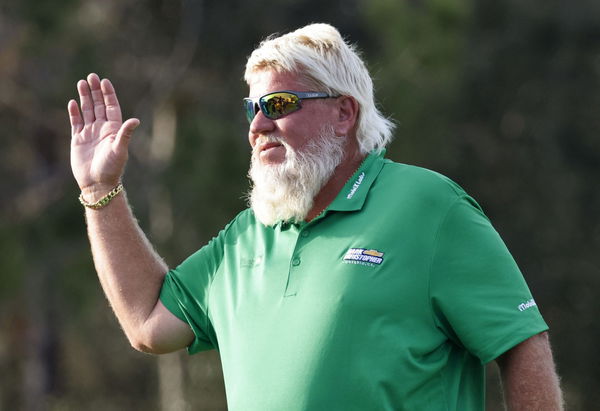 John Daly is a successful professional golfer. However, apart from golf, he has varied interests that he doesn't shy away from pursuing. Growing up, John played many sports before finally choosing golf as his future. And given his ceremonial pitch at a baseball game a few years ago, many would say that was the right choice.
John Daly visited the St. Louis Cardinals game before the Ascension Charity Classic 2021. He wore the Cardinals jersey and had the home team pitcher Ryan Franklin with him. While Ryan signed the ball, a confident Daly said, "We're going to throw it as far as we can, brother."
ADVERTISEMENT
Article continues below this ad
As Franklin stood there, waiting to catch the ball, Daly missed his target by a mile, but on purpose. He threw the ball high and far, aiming for stands intentionally, but missed.
"Ah, I didn't get it over it," said John, as he later joked, "It slipped."
John then told Ryan that they should give this ball to a fan and threw the ball in the stands. Finally, John told Franklin, "Now I know why you need cleats on that mound." 
John Daly had a decent finish that week
ADVERTISEMENT
Article continues below this ad
After throwing the ceremonial first pitch, John Daly headed to compete in the Ascension Charity Classic, a PGA Tour Champions event. He had a decent outing for the week as he finished T33 with a double bogey on the final hole. He carded -2 for the event as he dropped a couple of shots on the 54th hole, or else he could have easily finished in the top 20 that week.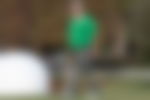 His best round was the first round, where he carded 68. However, his performance in the next two rounds held him back from having a decent finish. Meanwhile, David Toms managed to win the event in the playoff against Dicky Pride. Both golfers carded -10 for the event and played the 18th hole again, where Toms went past Pride. 
ADVERTISEMENT
Article continues below this ad
A couple of months later, John Daly won the 2021 PNC Championship with his son John Daly II. They won the father-son event by two strokes as they carded -27, while Tiger Woods and his son finished runner-up at -25. 
 Watch This Story: Everything You Need to Know About Canelo Alvarezs Golf Stints