WATCH: Man Shatters Disc Golf Record With Monstrous 611-Foot Hole-in-One
Published 08/23/2022, 10:30 AM EDT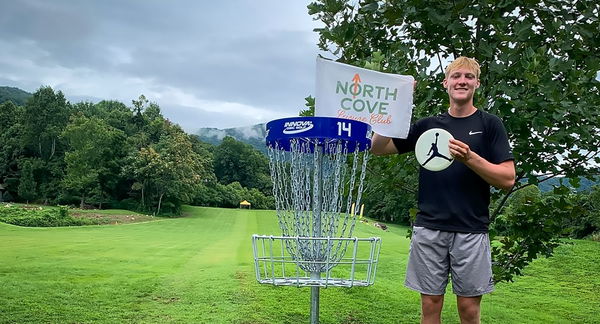 New records are set in the world of sports day in and out. Some of these go unrecorded, but when caught on camera, they can make a person rise to fame and glory. The same happened with Caleb Hall when he shared his historical Disc golf throw on social media. He made a never seen before 611 feet throw that shocked all viewers.
ADVERTISEMENT
Article continues below this ad
Caleb makes history
ADVERTISEMENT
Article continues below this ad
Disc golf is "a sport that is played much like golf except players use a flying disc instead of a ball and clubs. The sport was formalized in the 1970s and shares with golf the object of completing each hole in the fewest strokes."
It is a recreational sport, irrespective of the age group one belongs to. A professional disc golf player can typically throw a driver 500+ feet. However, Caleb Hall broke this record by throwing the driver in the basket from over 600 feet.
611 ft hole-in-one today by Caleb Hall on the Par 4 #14 at North Cove Boulders in Marion, N.C.

611 ft ace. Unheard of in the disc golf community. pic.twitter.com/D7i0vROi5h

— Ross Martin (@RossMartin_IC) August 21, 2022
Allegedly, Caleb Hall has shot the longest disc golf ever recorded on video. He let it fly 611 feet right into the 14th hole on the Par-4, at the North Cove course. This has probably made him climb the ladder of fame.
Overall, this throw was unheard of in the disc golf community before Hall set this new record. In the ever-changing world of sports, it is a sight to see someone rise from the bottom and probably make their way through. Hall's case might be an inspiration for other youngsters to show their talents.
Who is Caleb Hall: Delving Deeper
Caleb Hall is a local golfer. This makes his historical throw even more astounding for people around the world. This longest disc golf thrower is a student at Walters Community College.
ADVERTISEMENT
Article continues below this ad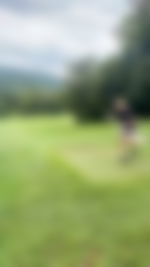 The throw made by hall shocked all viewers making it hard for them not to rewatch this neat throw. Call it sheer luck or a result of long hours of hard work and determination, Caleb Hall's achievement is probably a new aim for people in the world of disc golf.
This was Caleb's first out of many to come tournament wins. Hall has engraved his names on the walls of fame for disc golf players and will probably keep increasing the challenge for all those willing to break this historical record.
ADVERTISEMENT
Article continues below this ad
What do you think about Caleb's probable rise to fame? Share your views in the comments section below.
Watch This Story: PGA star Lydia Ko is getting married: All we need to know about her wealthy fiance
Edited By: Manaal Siddiqui