WATCH: Phil Mickelson Once Went the Extra Mile and Made a 12-Year-Old Fan Caddie for Him
Published 01/20/2022, 3:11 AM EST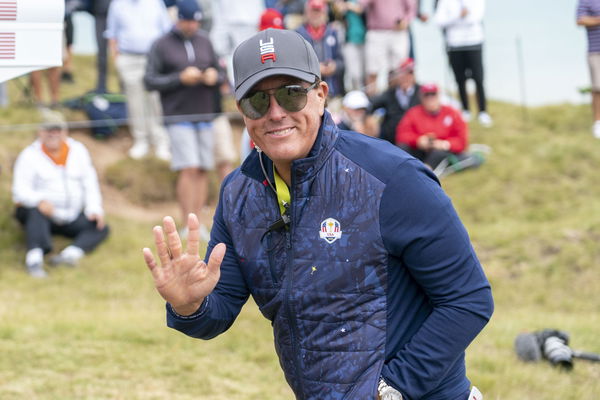 Phil Mickelson's charm has helped make him one of the most popular golfers out there. Not only is he extremely skilled on the court, Mickelson also manages to wow everyone with his wit and humor. One such aspect of his personality that is loved is the way Mickelson interacts with his fans.
In a heartwarming video shared by fans a couple of years ago, various clips of the 51-year-old interacting with fans are strung together. The video seems to capture some of the best moments Mickelson has shared with his fans while also including various events the PGA Tour great has been a part of.
ADVERTISEMENT
Article continues below this ad
Phil Mickelson gets a young kid to caddie for him
A highlight of the video is one of Mickelson's younger fans. This ends up showing the different age groups golf appeals to, while also proving that Mickelson continues to inspire a younger generation of children. The video clip first starts in 2017, in which a kid named Riley later ends up caddying for Mickelson in 2018.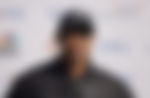 Mickelson was at TPC Boston at a pro-am when the interaction took place.
The golf icon asked the kid for advice, wondering if he should go for the green or lay up from where he was. Mickelson was in the rough, and the boy seemed to have a calm response for him. "If I could hit my 3-wood 260, I would probably go for it," the kid said, indicating that Mickelson was probably 260 yards out.
Did the kid impress Mickelson?
Everyone around laughed, leaving Mickelson impressed. "I like the way you think," Mickelson said. And once the shot was finished, he ended up asking Riley to come and caddie for him.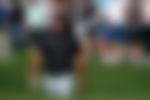 The video then cuts to a clip in 2018 where Mickelson and Riley meet again. Only this time, the younger kid is actually caddying for the 45-time PGA Tour winner. They revisit their interaction last year, where Mickelson did say Riley could caddy for him any time. Of course, the boy looked exhausted, with the bag almost his size, but kept going on.
ADVERTISEMENT
Article continues below this ad
Mickelson even lent some advice when Riley dropped the bag, letting him know that he has to play it off. In the end, he signs a glove for Riley and asks him to stay close by just in case something happens to his actual caddie (and brother) Tim. "Oh yea, I will," Riley responded.
WATCH THIS STORY: When Tiger Woods Revealed His Son's Restrictions: 'Charlie Knows There Are Two Putters He Can't Touch…Do Anything You Want With Any Other Putter.'
ADVERTISEMENT
Article continues below this ad
The fact that Mickelson met with the child again is impressive. The whole meeting is precious, only highlighting Mickelson's charming persona.
What do you think of this interaction? Let us know in the comments below.