WATCH: Rare Footage of John Daly Performing a Painful Belly Flop
Published 06/16/2022, 5:30 PM EDT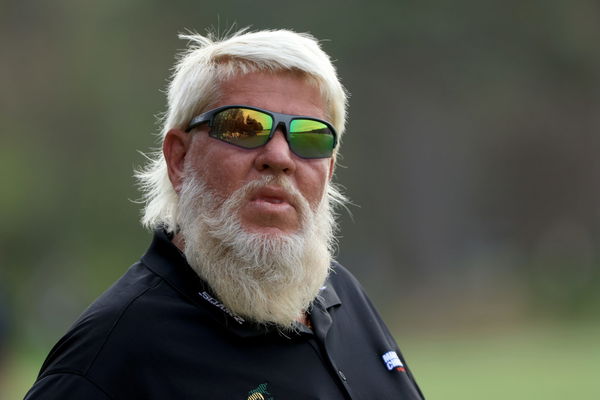 John Daly is one of the most nonchalant golfers in the world. He has been a fan-favorite and a prominent name in the golfing world. He is famous for doing peculiar things on and off the course. And recently, we saw a video of Daly doing an incredible stunt. 
In the video published, Daly was giving lessons to a guy about doing a belly flop in the water. The guy jumped first. He climbed a chair and then did a belly flop, which means landing in the water on your stomach. However, Daly was not impressed. Therefore, he demonstrated how to do a belly flop to the guy and screamed, "That's a f**king belly flop!"
ADVERTISEMENT
Article continues below this ad
We have seen Long John do such crazy things before. Previously, he had hit a tee shot from a woman's mouth. Thankfully, everything went smoothly, and there was no injury. This is one of those similar events where we can see him demonstrating a dangerous stunt. 
John Daly and his unusual lifestyle
John Daly is well known for his extravagant lifestyle and carefree attitude other than his golfing career. Over the years, he has made some staggering revelations, like drinking an insane amount of diet cokes and having junk food in a day. His practice routine was also bizarre, as he would chip a few balls on the green before playing any tournament.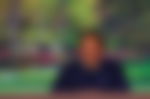 However, with increasing age, this unique lifestyle has taken a toll on his body. The two-time major championship winner suffered from bladder cancer in September 2020. But thankfully, he has recovered well and continues to play professional golf.
ADVERTISEMENT
Article continues below this ad
His son John Daly II is also making a great start to his golfing career. Team Daly won the father-son PNC Championship in December 2020, where we saw young John's potential as a golfer.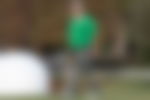 Daly competes on the PGA Tour Champions, the senior tour. He has stopped competing on the regular PGA Tour but still takes part in the PGA Championship and the Open Championship as a former champion. Daly doesn't walk on the golf course in any tournament as he uses a golf cart, allowing him to compete with little stress. 
ADVERTISEMENT
Article continues below this ad
Additionally, John Daly finished T8 at the American Family Insurance Championship. He carded -10 for the event and remained fourth behind the winner, Thongchai Jaidee.  
 Watch This Story: Tiger Woods vs Oprah Winfrey Net Worth Comparison