WATCH: Rickie Fowler Receives a Heart-Warming 'Good Luck' Gift From a Fan Who Travelled From Australia Just to Watch Him Play
Published 01/21/2023, 1:24 AM EST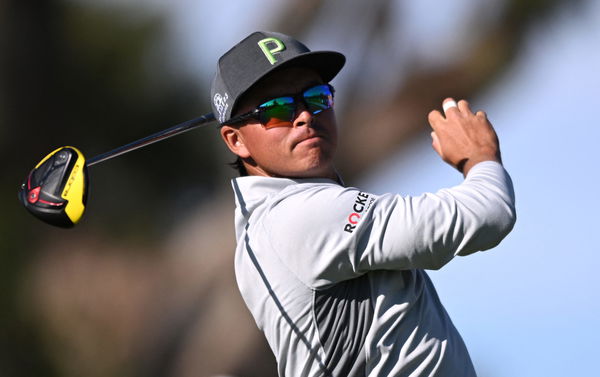 Athletes often inspire others in the sport. Some have a large following of fans who will go to great lengths to see their favorite player. The golf world has seen many such athletes, and among them is the 5-time PGA Tour winner, Rickie Fowler. He has inspired many throughout his career. The golfer recently met even a fan who had traveled all the way from Australia just to see him play. The excited young fan also had a gift for Fowler that melted the golf pro's heart.
Fowler turned pro in 2009. He has since gone on to collect nine professional wins, five of them on the tour. Although Fowler is still awaiting his first major championship win after a few narrow misses, his huge fanbase stands by him loyally, and motivates him on.
A fan's gesture leaves
Rickie Fowler awestruck
ADVERTISEMENT
Article continues below this ad
Fowler is currently playing at the American Express Arena in California. At the event, the golf pro was signing a young fan's orange cap when the boy's father handed him a sheet of paper saying, "He did that for you." Fowler took a quick peek at the paper and thanked the kid, saying he loved it.
Soon after, Fowler showed off his newly found memento to the camera. "He drew me a little picture, so I'm guessing that's me since my name is down here," he said. He added that the drawing was definitely going in his bag for some "good luck."
The golf pro went on to explain how the boy, "Kylo," had come all the way from Sydney just to see him play. "Luckily, I'm Kylo's favorite player, so I'm stoked to be number one on that list," he stated. "It's always an honor to be someone's favorite, especially kids." The golf pro was pleased and heart warmed that he had inspired yet another in the sport.
What is Kylo's story?
ADVERTISEMENT
Article continues below this ad
The family that traveled from Australia to watch Fowler at the PGA Tour event relayed their story to the reporter the next day. The father explained that back in Sydney, at Kylo's golf club, there was a "big cardboard cutout of Rickie," where he wore his signature orange apparel, and Kylo, who wanted to be just like him, has always since worn orange when he played.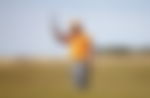 Kylo himself had a few words. He said, "I have a signed hat," thrilled with his favorite golfer's signature on his cap. The young golfer added, "I want to be the next Rickie Fowler." The "surreal" experience of finally meeting Fowler meant everything to him.
ADVERTISEMENT
Article continues below this ad
Watch This Story – Justin Thomas Reacts to Achieving a PGA Tour Milestone Alongside Rickie Fowler
Do you think the picture will bring Fowler good luck? And will Kylo perhaps one day become a professional golfer himself? Let us know in the comments below.
Edited By: Gideon Mathson