WATCH: The Best of Justin Thomas and Bones' On-Course Conversations
Published 05/24/2022, 12:30 PM EDT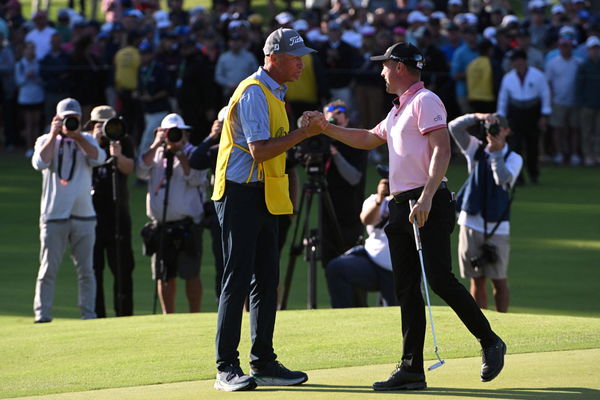 Even though golf is an individual sport, every player has on-course support from a caddie. They assist, guide, and do everything to help the player on the course. Therefore, Justin Thomas and Jim Bones Mackay are probably the best player-caddie duo currently on the PGA Tour.
Previously, it was probably Tiger Woods and Steve Williams. However, the duo split in 2011, and since then, Joe LaCava has been doing this job. But there is no one close currently when it comes to the Thomas and Bones pair. And their on-course conversation before playing a shot is absolute gold.
ADVERTISEMENT
Article continues below this ad
Jim is one of the most experienced caddies on the PGA Tour. He was with the left-handed Phil Mickelson for around 25-years. Bones started caddying for Phil in 1992. However, he parted ways with Mickelson and joined Justin Thomas in September 2021. Hence, he is using all his experience in guiding JT and has even helped him win the recent 2022 PGA Championship. 
So here are a few incredible conversations between Justin Thomas and Jim Bones Mackay from different events on the PGA Tour. 
Even though he has all the necessary experience, he doesn't force his decision on Justin. Jim provides JT with all the data and what he thinks Thomas should try. Furthermore, he also listens to what Justin has in his mind, and then the pair comes to a conclusion. 
Here's how Justin Thomas and Jim Bones Mackay won the 2022 PGA Championship
ADVERTISEMENT
Article continues below this ad
We all recently saw the long conversation between the pair on the 72nd hole of the 2022 PGA Championship. It was a critical tee shot, and after a lengthy discussion, JT played a low runner with his driver, which in the end turned out to be a smart move. He carded a par on the final hole and was hoping for the best as Mito Pereira had a lead of one stroke.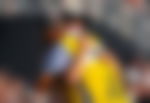 However, Mito played a horrifying drive, trying to play a cut with his driver, and ended up in the water. Therefore, taking no credits away from Justin, this is where the experience of someone like Mackay came into the play. And this is where probably the 71-hole leader failed. He did not have anyone around him with so much experience to calm and guide him. 
ADVERTISEMENT
Article continues below this ad
Hence, fans believe Justin Thomas is going to win plenty of events in the upcoming days. Moreover, they believe so, as along with his incredible form and skills, JT has Jim Bones Mackay by his side.  
Watch This Story: Which Team Does Tiger Woods Root for in the NFL, NBA, and MLB?
Edited By: Pritam Priyedarshi