WATCH: When Prankster Phil Mickelson Made Funny Faces During a Bryson DeChambeau Drive
Published 06/23/2022, 6:29 AM EDT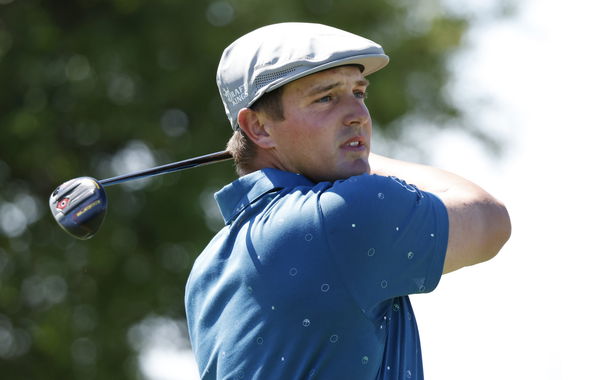 Bryson DeChambeau is a successful golfer from the land of America. The player has won eight times, including a major championship on the PGA Tour. The golfer also has a lot of fans for his skills on the course as well as his muscular looks. The player is considered one of the fittest and physically strongest golfers in today's time. 
Another golfer who is well known in the sport is the legend, Phil Mickelson. The six-time major winner has set numerous records on the course and has tons of followers in the golf community. Other than his golfing skills, Mickelson is also identified well by his fellow golfers as the 'prankster' on and off the course.
ADVERTISEMENT
Article continues below this ad
Recently, a video went viral where Phil Mickelson was trying to act funny while Bryson DeChambeau was minding his own business and playing a shot. The video was seen by many people on the internet and made everybody laugh at Mickelson's act of humor. All this while, DeChambeau had no idea about what was going on and continued to play his game.
'Prankster' Mickelson makes funny faces behind Bryson DeChambeau
Phil Mickelson and Bryson DeChambeau have known each other for quite some time. The two have also competed in several events. But the duo also shared a great bond off the field. However, Mickelson, being the joker he is, keeps pulling pranks and having fun on the course.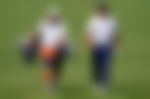 In a video where Bryson DeChambeau is about to hit a shot, Mickelson is seen making funny faces in the background. Unaware of the 52-year-old's hilarious act behind him, DeChambeau takes the shot. The video soon went viral on the internet and got all kinds of funny reactions.
DeChambeau says Mickelson has 'gone dark'
ADVERTISEMENT
Article continues below this ad
Although the two have been friends in the past, the recent statement by DeChambeau is something unexpected. Soon after "Lefty" joined the Saudi-backed LIV Golf Series, he allegedly cut contact with his old PGA pal. DeChambeau said, "I've tried to reach out but there's nothing — he's gone dark."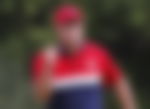 The golfer's behavior had indeed changed a lot after he decided to join the LIV Tour, as he also made some controversial comments about the PGA Tour. But, unfortunately, the money involved in the sport has started affecting golfers' relations with each other. Mickelson also received a lot of bitterness from several fellow golfers after he said a few things about PGA. But the golfer soon apologized for the same.
ADVERTISEMENT
Article continues below this ad
The LIV Tour has attracted many famous golfers to join hands with them and as a result, being suspended from the PGA Tour. Both DeChambeau and Mickelson have become a part of the Saudi-funded league. We have yet to see if any more players will get diverted towards the high-paying LIV Tour.
Watch This Story: Bryson Dechambeau and Lexi Thompson Were Both in the Bahamas but for a Very Special Reason