'We Are Not Involved': LIV Golf Gets One Step Close to Their Dream As Two of Their Opposers Step Away
Published 01/24/2023, 5:26 AM EST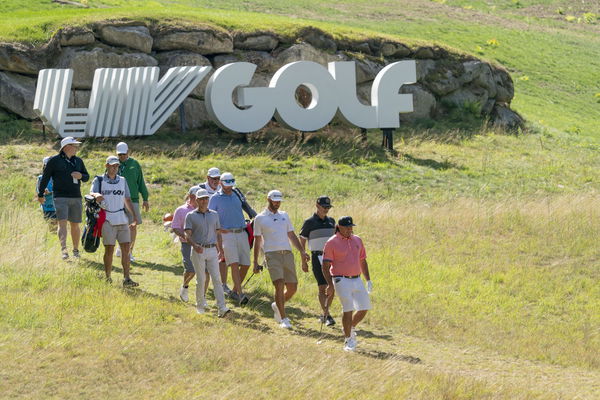 Since coming into the picture late in 2021, LIV Golf has faced many hurdles. From finding a network broadcaster to signing big shot players, they have been able to overcome many obstacles. But its most pressing problem, which still stands in the way of recognition, is the OWGR points. The series has not yet been approved to give out world ranking points despite its numerous appeals. But recent news may have turned the tide in their favor. Two strong opponents of the Saudi-backed league have recently announced their recusal from the OWGR decision.
The new series, has not been able to provide its strong star-filled roster of golfers with world ranking points. Despite the huge sums of money that LIV offers, lack of ranking points serves as a major drawback for new potential signings. Many players speculate that should the Saudi side receive OWGR points, many more PGA Tour stars will quickly jump onboard.
LIV fans' hope increases as two major adversaries step away
ADVERTISEMENT
Article continues below this ad
The Saudi-backed series has in the last year requested the OWGR to award their events points on multiple occasions. They even sent a letter to the board in September last year, signed by 50 players, requesting quick action. The OWGR board also includes the PGA Tour commissioner, Jay Monahan, and the CEO of the DP World Tour, Keith Pelley.
A report in the UK Telegraph said Jay Monahan and Keith Pelley have recused themselves from reviewing LIV Golf's application for OWGR points.https://t.co/RvhtZ7DrmP

— GOLF.com (@GOLF_com) January 23, 2023
Many have speculated that the two have a lot to do with the LIV application not yet being approved. But the assumption can no longer hold. In a recent interview with James Corrigan from the UK Telegraph, Pelley announced that both he and Monahan would not be a part of LIV Golf's application for World Ranking points.
Pelley stated, "A separate committee made up of the four majors will now determine the application." He further added that he had not even viewed the Saudi-backed League's application and had no say in its decision. "I've not given my opinions on an application I've not seen," he stated. "As far as LIV goes, we are not involved in it and have no influence or say in what transpires."
What does this mean for LIV Golf and ranking points?
ADVERTISEMENT
Article continues below this ad
LIV Golf currently has lawsuits against both the PGA Tour and the DP World Tour. Hence, it is not surprising that the heads stepped away from such a significant decision for the breakaway tour. Many now think that with Pelley and Monahan no longer stonewalling the application, things will quickly change. But the only certainty is that the decision could still go either way.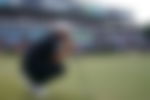 The Saudi-backed series currently holds 54-hole, no-cut events, which do not meet the OWGR's approval criteria. Furthermore, the decision takes at least a year to two to make. LIV submitted their application in July last year; therefore, it could still be a while before they hear back.
ADVERTISEMENT
Article continues below this ad
Watch This Story – Patrick Reed Reveals the Harsh Treatment From DP World Tour After Joining LIV Golf
Which side do you think the verdict will be on? Let us know in the comments below.
Edited By: Manaal Siddiqui