'Went Way Too Far': Ex-Girlfriend Lindsey Vonn Passionately Defended Tiger Woods Over a 'Ridiculous' Debacle in 2014
Published 08/13/2022, 9:30 AM EDT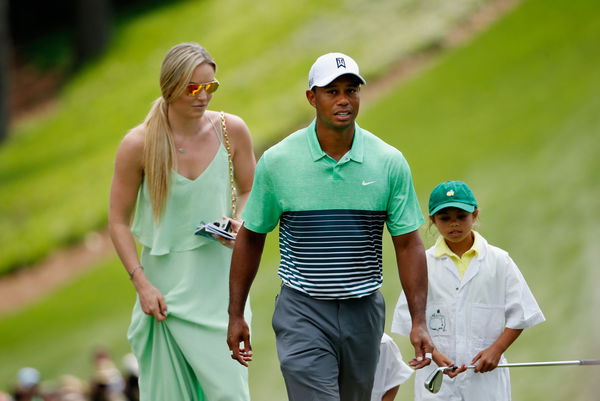 Tiger Woods is highly known for his humble attitude towards his fellow golfers and his fans. The golfer hardly ever loses his cool no matter how challenging the situation is. However, he once took serious action against a reporter who published a reportedly fake interview with the golf legend. Lindsey Vonn, who was dating Tiger Woods at the time, also extended her support to the golfer.
ADVERTISEMENT
Article continues below this ad
Lindsey Vonn supported Tiger Woods in his feud with the accused reporter
ADVERTISEMENT
Article continues below this ad
Tiger Woods posted a blog against 'Golf Digest' and their writer Dan Jenkins who wrote a fake interview with him.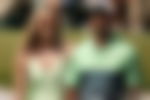 In an interview with USA TODAY Sports, Vonn said: "We talked about the article and that he was going to say something…I completely agree with him. I agree with his statement and I'm glad that he did it. That's not journalism. It was like a fabricated interview, like what (Jenkins) thinks Tiger would say."
She added Jenkins went too far in the parody interview, and that it did not look like a joke. "But it went way too far,…The whole thing is completely ridiculous," she added. Woods' article about the irresponsible writer took things to a different level in the media.
What did Woods write about Jenkins' fake interview?
ADVERTISEMENT
Article continues below this ad
Dan Jenkins is a well-known writer for Golf Digest and wrote about an interview with Tiger Woods. But it turned out that the interview was a parody and that it was Jenkins' version of what Woods would have said. It could be a joke, but that was certainly not how Woods saw it.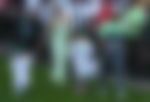 Woods fired back at the longtime writer and wrote a blog in response to his article. "Did you read Dan Jenkins' interview with me in the latest Golf Digest? I hope not. Because it wasn't me," Woods wrote. He added, "It was some jerk he created to pretend he was talking to me. That's right, Jenkins faked an interview, which fails as parody, and is really more like a grudge-fueled piece of character assassination."
ADVERTISEMENT
Article continues below this ad
Woods' furious response to the fake interview instantly spiked controversy among the golf fans as well as Woods' supporters. However, this was not the first time Jenkins was messing with Woods and his public image. The writer has had a conflicted past with the golf ace. Do you think Tiger Woods should have ignored the matter like most other players? Or did Tiger Woods do the right thing? Let us know your take on the matter in the comment section below.
Watch This Story: Lindsey Vonn Once Spoke Kind Words About Ex Tiger Woods